Book Today
Get Answers Fast
Escape the mayhem of the holiday season and head down-under where it's summer time. Ride the great curves from Sydney to Melbourne before doing two days track time on the MotoGP and WSBK course on Phillip Island. You'll see incredible ocean vistas, wide ranging alpine mountains, sample Aussie meat pies and fine Asian food. You'll see Wallabies, Kangaroos and Koalas. You'll stay in 3 star hotels in the cities, on the coasts, high in the mountains and close to the track. So at those dull holiday parties you can tell people about the laughing call of the kookaburra or the new Australian slang you've picked up, or just tell them how you dragged your knee around the southern loop curve of Phillip Island Circuit.
---
"Track & Tour" Australia Curves to Phillip Island at a Glance
Tour Days
> Day 1 - Touchdown Sydney!
> Day 2 - New South Wales Southern Coast
> Day 3 - Great Dividing Range
> Day 4 - Kosciuszko National Park
> Day 5 - Victoria Goldfields
> Day 6 - Great Ocean Road
> Day 7 - Phillip Island Rest Day
> Day 8 - Phillip Island Track Day 1
> Day 9 - Phillip Island Track Day 2
> Day 10 - Departure

Upcoming Tour Dates
Date To Be Determined

Scenery: Coastal Roads, Ranch Country, Alpine Mountains, Tropical and Gumtree Forests
Road Difficulty: Some bumpy pavement, and challenging curves
Road Excitement: Miles of Traffic Free Curves
Food: Organic Fresh and Hearty
Hotels: 3 Star Hotels
Riding Days: 7
Riding Hours Per Day: 7
Airport: Sydney (SYD)
Quick Itinerary: Sydney-NSW Coast-Great Dividing Range-Snowy Mountains-Victoria Goldfields-Great Ocean Road-Phillip Island-Phillip Island-Melbourne
Testimonials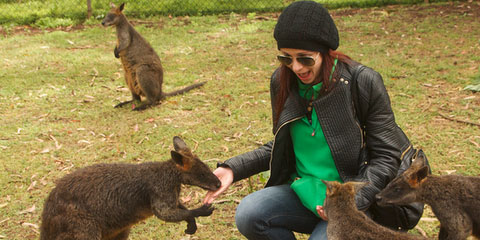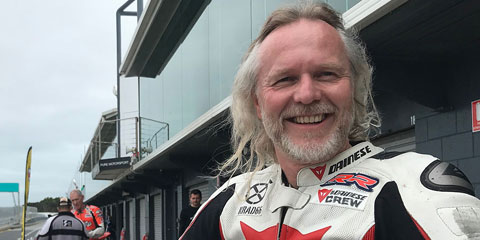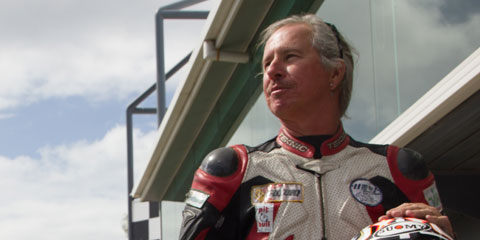 ---
"Track & Tour" Australia Curves to Phillip Island - tour: T025 Track Day and Tour Adventure. 5 days riding the curves of Australia from Sydney to Melbourne. Then two days of track time on Phillip Island.