Women's "Don't Fear, Train!" Paddock Racer Back
Ladies deserve something better than a mans T-shirt, and how about a woman rider on the front of yours to. Leod Escapes put a lot into making something nice for the ladies. Super Soft and Stretchy. Size Medium Shown in photo.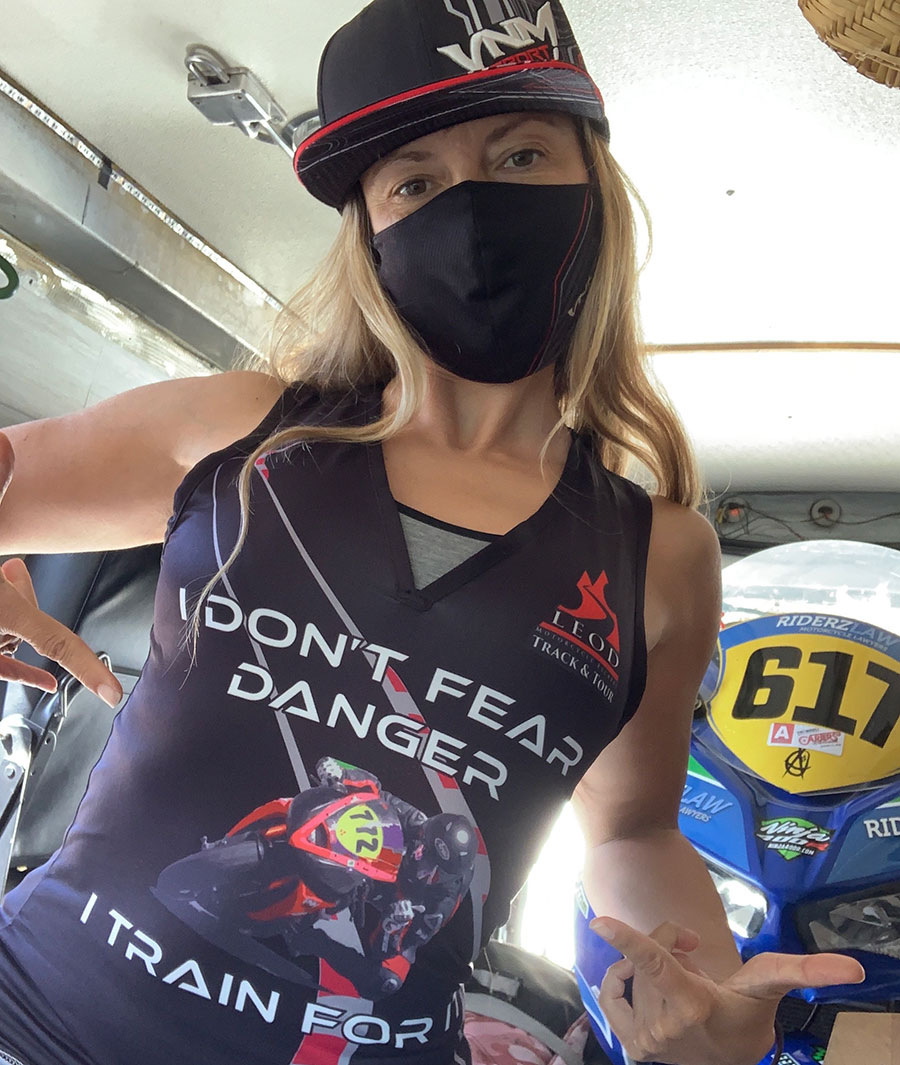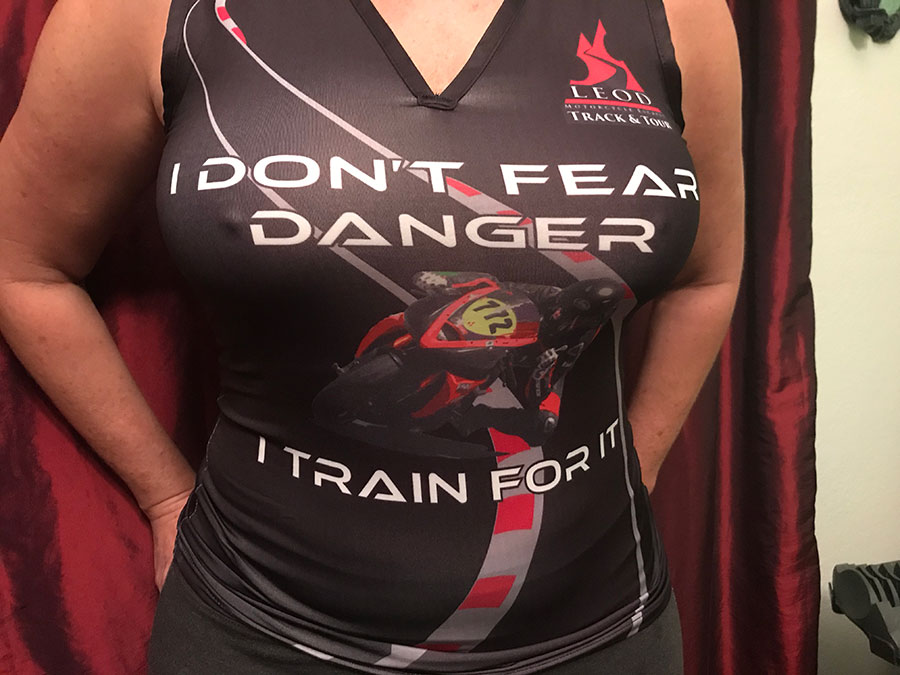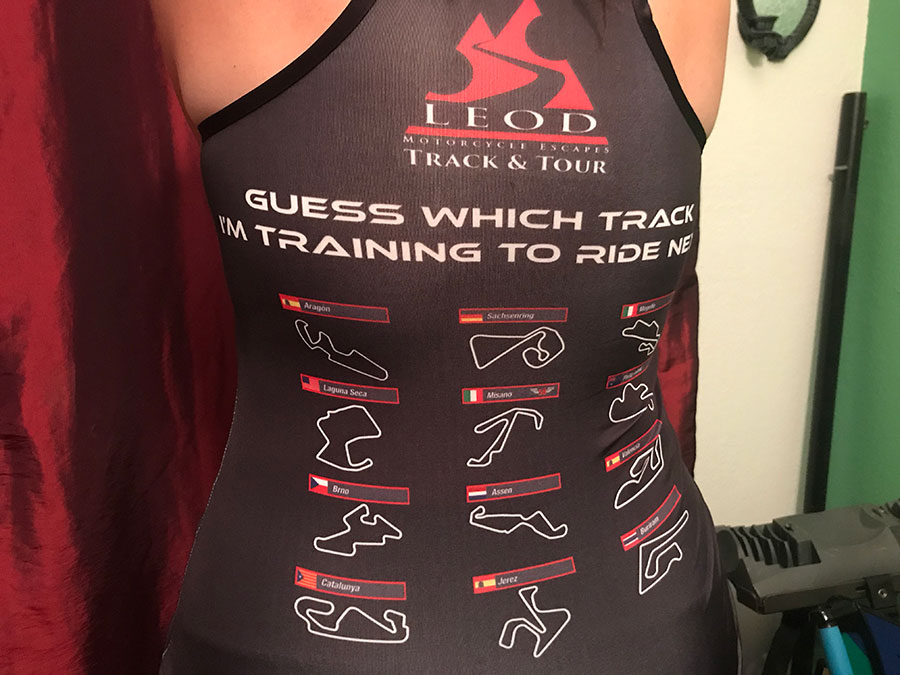 What do we do when we can't ride MotoGP tracks because of Covid-19. We train! So grab a Leod Mask to, specially designed by VnMSport to be effective with all day comfort.