Whether you are on a self guided motorcycle tour we've put together with a GPS or are on one of our custom guided motorcycle tours in California you'll want to know about food. Good food is important and sometimes it is the deciding factor in choosing a great California motorcycle route. Regardless of the curves or the view, it's not a great California motorcycle road when you are starving. Even in places where the population is sparse like Highway 36, we know where to go for an interesting and satisfying meal.
San Francisco natives are notoriously picky eaters. The demand for fresh and flavorful food radiates out of San Francisco. The further you get away from San Francisco the more you get standard American food. The wine counties of Sonoma and Napa are the stars of fresh farm ingredients to your table. Most restaurants have agreements with local suppliers, so your food never comes from farther away that 50 miles. Even on self guided GPS tours we give you suggestions where we take our clients for lunches and dinners on guided tours but don't be afraid to explore. Fresh-farmed oysters in Marshalls, BBQ in Walker, where Jeff begins cooking meat at 5am, fish tacos in the Sierra passes and great beer at the Eel River Brewery in Fortuna. A delicious meal while on vacation, makes a good day of riding great, so we pay special attention to food.
We rarely partake of the "free" breakfast offered my American hotels. The day should start with a good meal and we know where to take you for a good breakfast. Try the braised chicken breast omelette at "Grounds".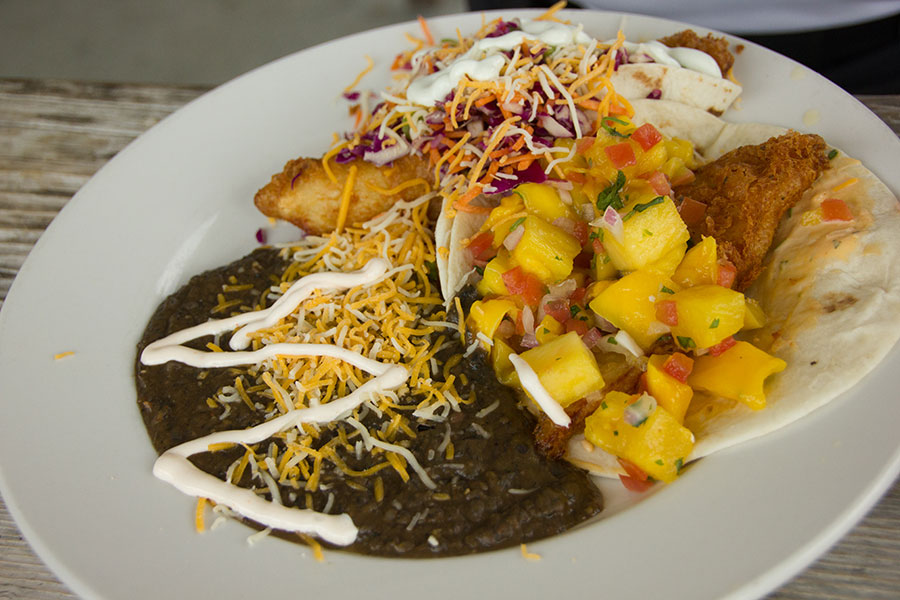 California was part of Mexico before it was part of the United States so you can bet that authentic Mexican food is not only delicious, it's also a good value.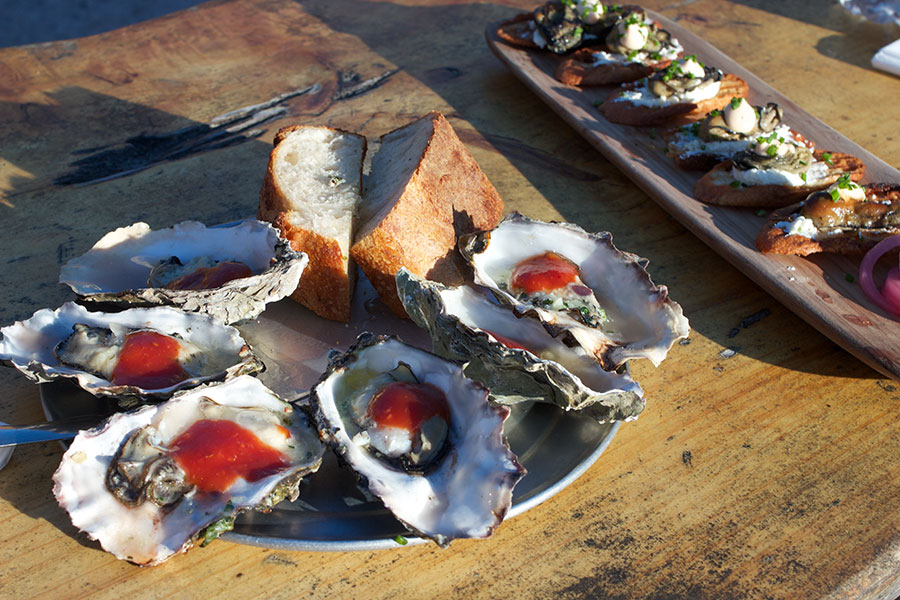 Ever had fresh oysters right out of the sea and cooked right in front of you. We'll tell you where to pull over right off Pacific Coast Highway 1 and grab a seat by the bay.