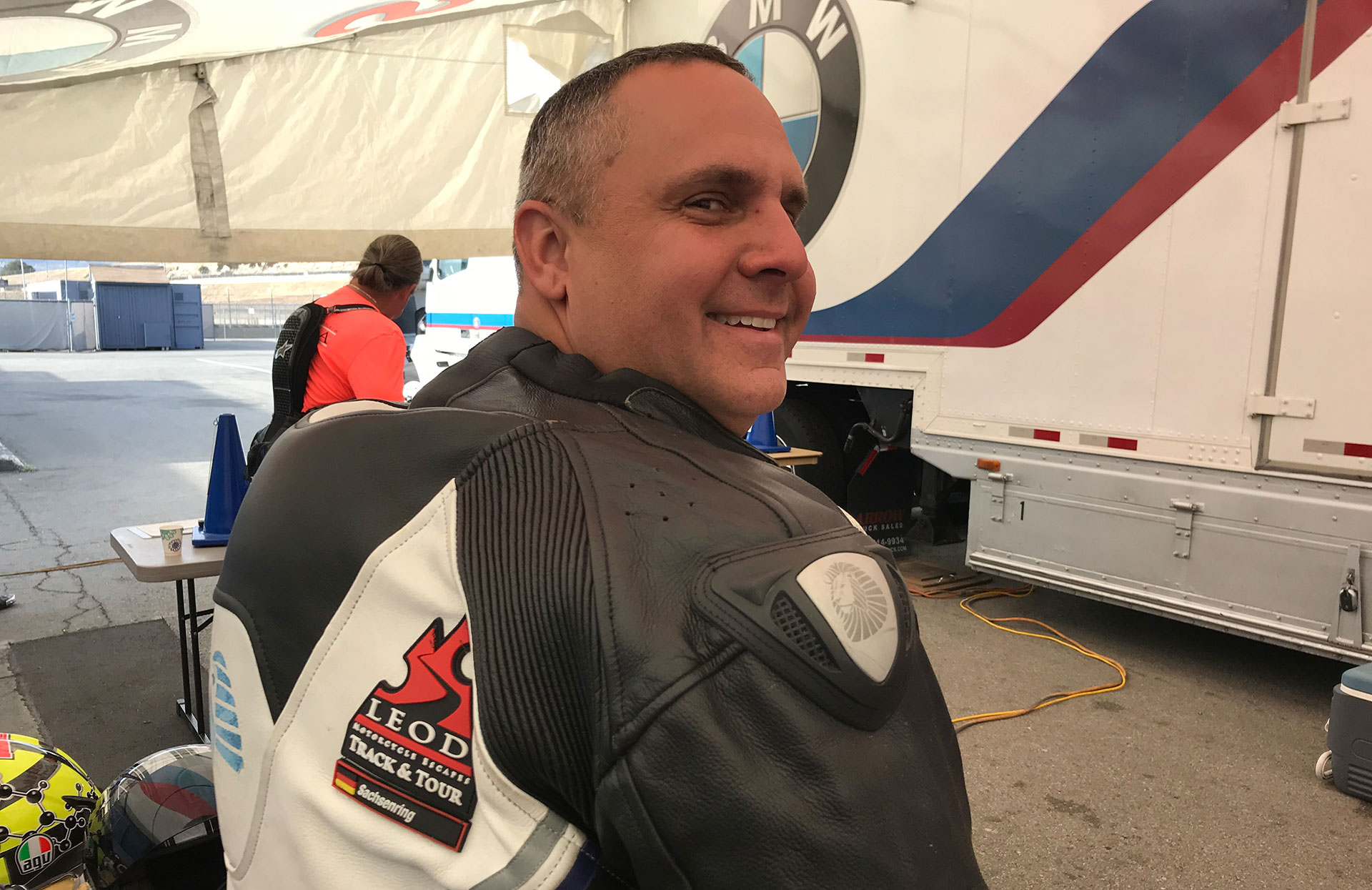 Everything was awesome, the roads, the bike, the lodging, Laguna Seca, the personalized service from Cat and Nancy, No words can describe how great the Serpent to the Sea road is, you need to experience it yourself, I can go on and on with words and pictures but it wont do any of it justice. The only thing I can say is if you keep putting off doing a tour because of money, work, family, etc, STOP, you aren't getting any younger and I will guarantee if you do it you will not regret it. This is my second tour with track time with Leod and I am already planning and saving to do another one.
Thank you again to both Nancy and Cat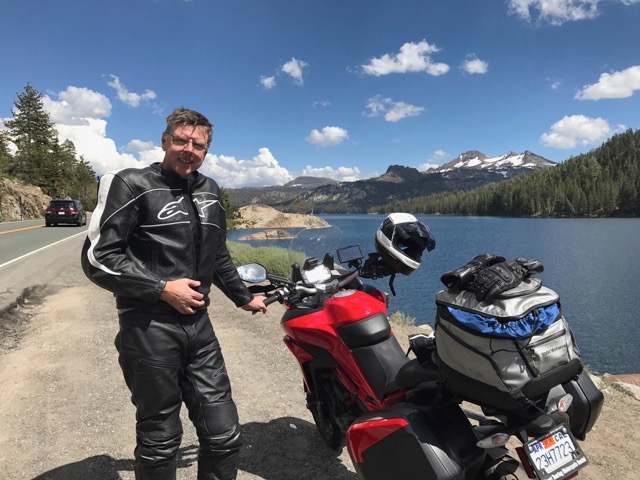 My partner Kathryn and had long talked of a motorcycle trip around California but as we live in New Zealand we had no local knowledge and found planning difficult.
Enter Cat and Nancy. Thru various emails and phone calls they customised a GPS guided ride for us meeting our desire for empty curvy roads and great scenery.
On arrival at our hotel in San Francisco Cat out came to meet us and talk us through the itinerary and gave us tips to get the best out of our trip.
Launching into rush hour traffic on an unfamiliar bike and riding on the "wrong" side of the road was a little daunting but the GPS and Cat's prep got us on our way no problem.
The roads, hotels and restaurant tips were all fantastic. We had the trip we'd dreamed of.
On day five we had the misfortune to have a stone go through the radiator of our Multistrada, leaving us stranded in a small town many miles from a service centre so unable to continue riding. At this point Cat and Nancy went FAR beyond anything we could have hoped for. We thought it would be a long bus ride back to San Francisco and a very flat end to our trip. But no! A phone call to Nancy explaining our predicament and she swung into action.
After an hour or so a plan was devised that still astounds both of us. Nancy booked us into a hotel, loaded Cat's own personal Ducati Multistrada on a trailer and drove 100s of miles to deliver it to us at midnight that night so we could complete the last day of our trip.
I have NEVER had such a level of service and am eternally grateful to you both for going the extra mile for us. Riding over the Golden Gate on a bike gave us both huge smiles. I cannot recommend LEOD motorcycle escapes highly enough.
If you want an A grade trip, organised in detail, staying at great places and a service level second to none then you've come to the right place.
We'll be back.
Andy Price.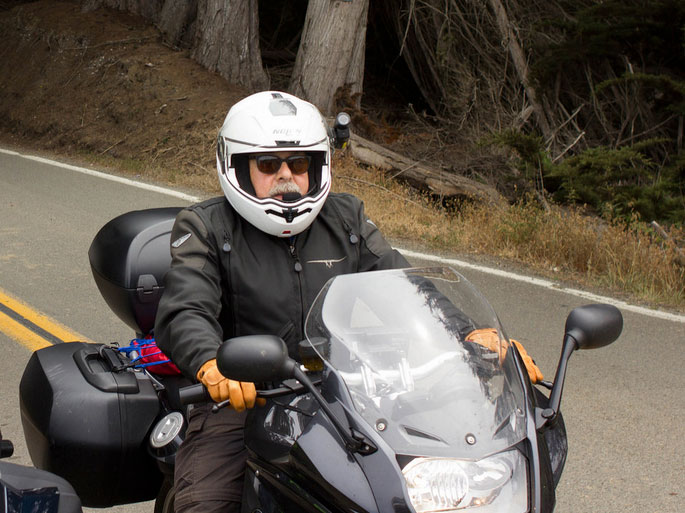 Hi Cat and Nancy, it's about time I give you guys some feedback on our amazing California Curvin' tour we took with you guys in 2015. We appreciate you working with us to customize your six day tour to be an eight day tour, which is what we usually like to do. We have toured in many great places in the U.S. and really appreciate what a great country we live in and California was on our to-do bucket list for a long time. Wow! We really got lucky finding your company. This was our first time with a touring company and it was a pleasure dealing with you both. Great customer service, all inclusive arrangements (motorcycle rentals, hotels, great eating establishments, route planning, maps), Whether it was Yosemite or Tahoe or the Central Valley or the Redwoods or Pacific Coast Highway, every day was a different geographic riding experience and when we got back to San Fransisco some of us stayed for a few days and did some sight-seeing! Great way to finish an AWESOME trip. Oh, did I mention the roads! Holy Cow, all the best roads we could ride in in eight days! Honestly, after riding together with you we all felt like family.
Larry Moskowitz
Westchester Beemers MC
Westchester County, New York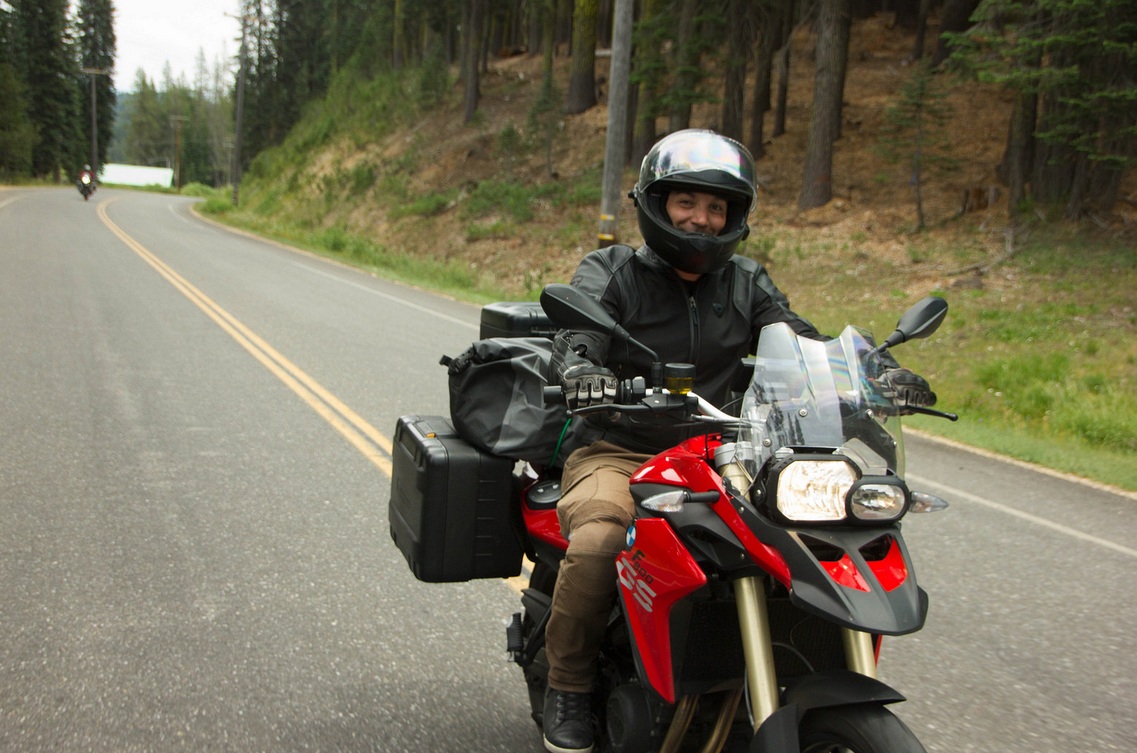 When asked about epic motorcycling destinations, California doesn't jump to mind. A group of us decided to try something new in doing a Northern California Tour with Leod Escapes. What an incredible time we had. Cat, Nancy and Airon took care of us and gave us an adventure we are still raving about today. From the bikes, to the hotels, the small, local restaurants, rental houses outside Yosemite, and the kick ass roads...what a blast! Did I mention the roads? They are worth mentioning again! You need a local tour company to get you to those epic curves, mountain passes, and hidden roads only the locals know about. Leod Escapes delivered on all of them. Way to go Leod Escapes with their Northern California Tours. I am still dreaming about it…

Baris Ergin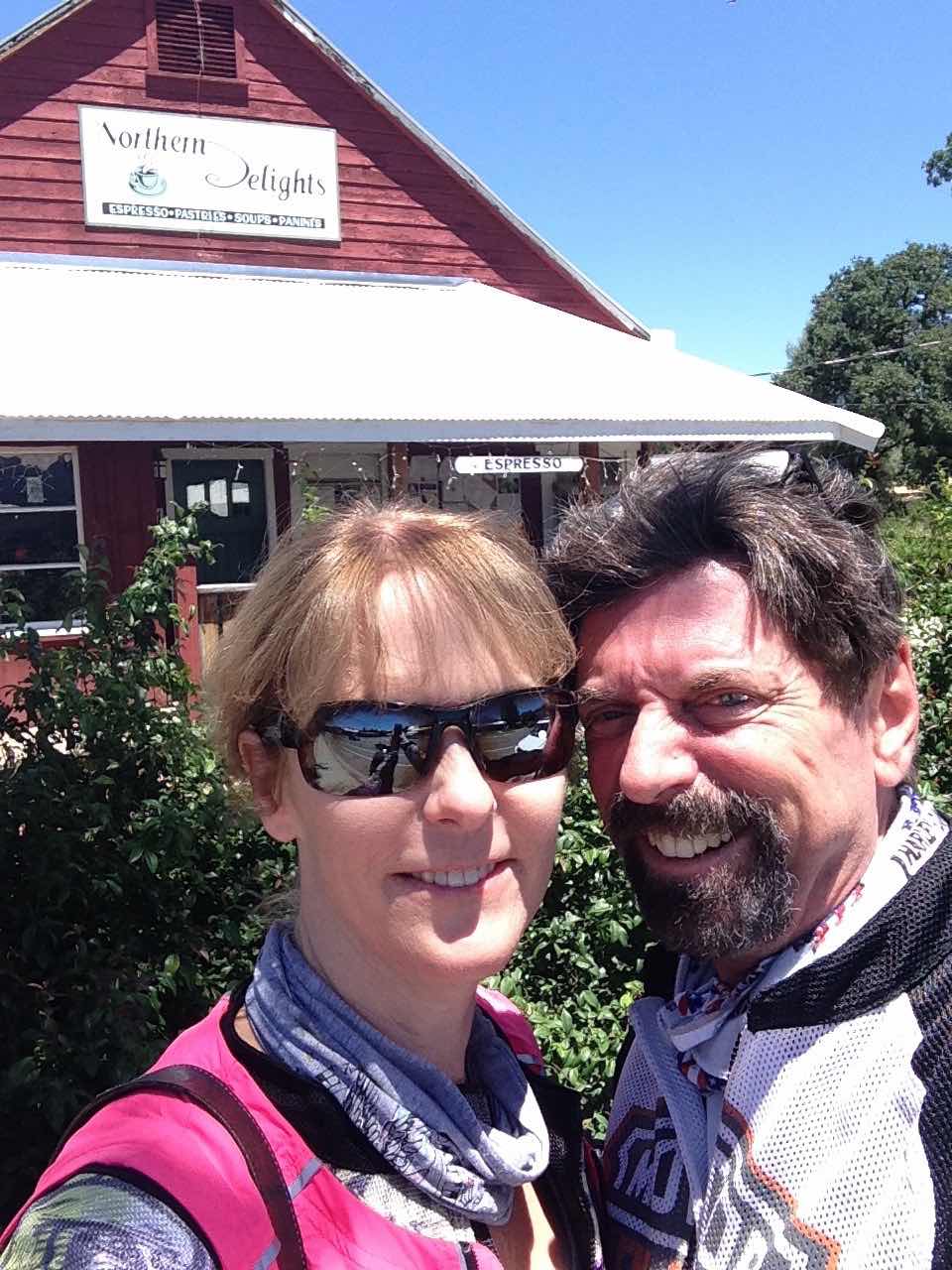 I met Nancy at a Bike Show in Long Beach. I asked her "Why should I pick your company over all the others?" She replied " We take personalized attention to make sure your tour matches your needs" I contacted her again a few months later and told her my wife and I would like to take a tour up to northern California. She asked all the right questions and customized our adventure just for us. We were very impressed with their attention to detail and the personalized service we received. We loved the choice of hotels, scenery and the suggested eating spots were all right on! I would recommend Leod Escapes to anyone looking for a guided or unguided adventure.
Peter D.
Burbank California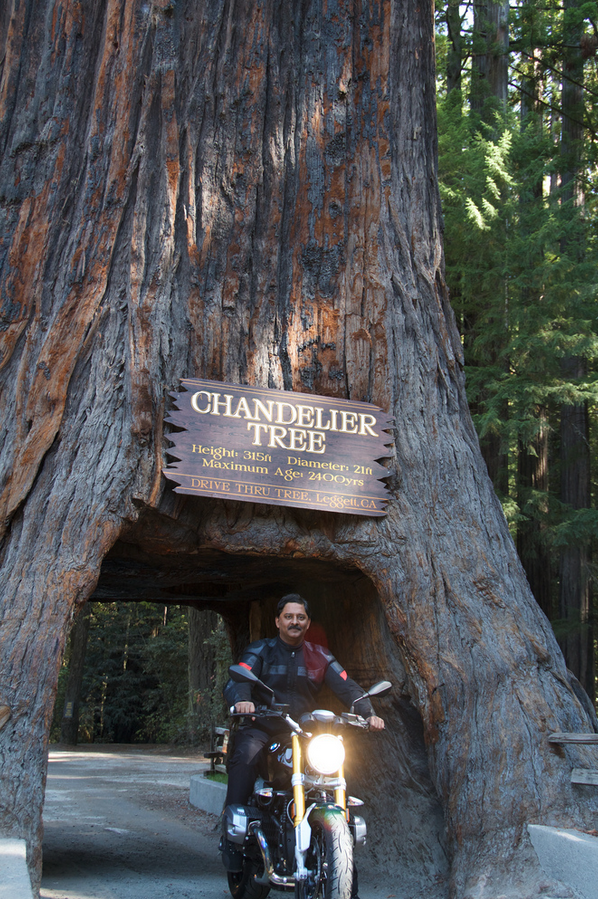 Everybody in our group have same feeling as I do regarding our Californian curves Tour. We had great time and enjoyed every minute & every curve as the tour says. It was a good technical ride every rider HAS to do it. And a special mention on behalf of our team goes to you guys, the way you had taken care of us. Though this was our 4th Ride all over the world we would Rank you guys are the best & love to rank you as No-1.
Looking forward couple of more rides ahead.
Regards
AnandReddy
Deccanrockets
Hyderabad
India.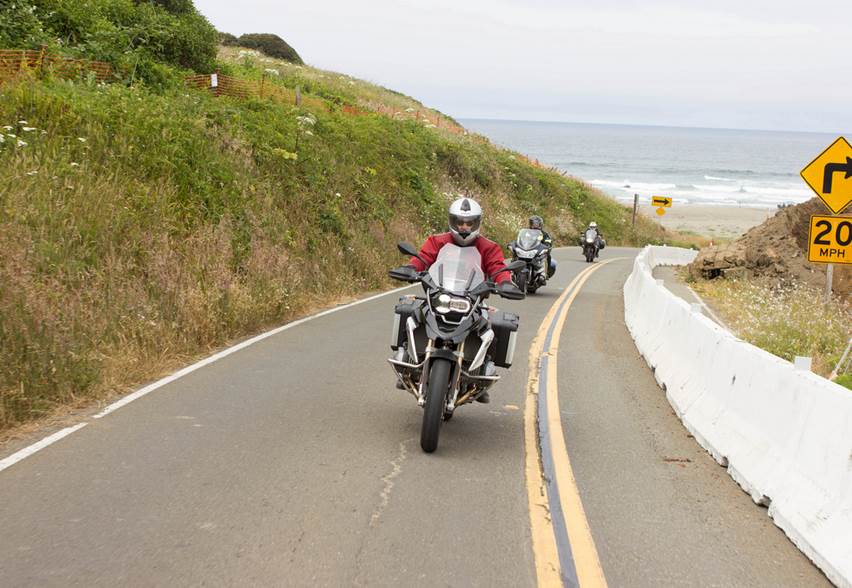 What a great job Cat and Nancy did with the California Curvin' tour. As soon as I got home, I wanted to hit the "replay" button and do the trip all over again – changing nothing. The combination of Cat's local knowledge of some of the best roads in the country and Nancy and Cat's meticulous food and lodging planning make for one phenomenal trip. This was truly was a high caliber turn-key motorcycle trip planned by two real professionals. Oh, and did I mention the incredible roads? Can't wait to do another trip with them soon!

Murray Bernstein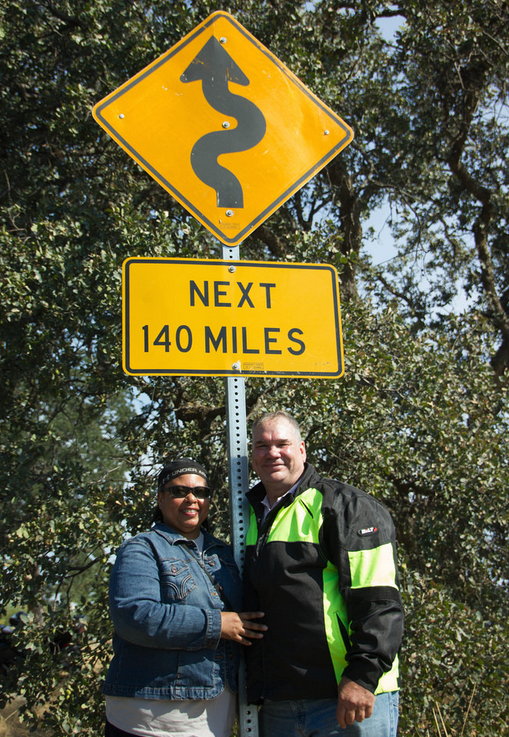 I'm a person of few words but when it comes to describing the tour you guys put together for us; WOW, is the first word that comes to mind. The roads, the food, the bikes and the lodging were all first class . Traveling 2 up became an experience that brought my wife and myself closer together, no pun intended. The GPS directions were on point so that you couldn't get lost. Lastly, if asked if I would take a another tour with you guys the answer would be HELL YES. My wife and I will be talking about this for a long time.
Hope to see you soon
Millie & Frank Zalewski
Westchester Beemers
Westchester NY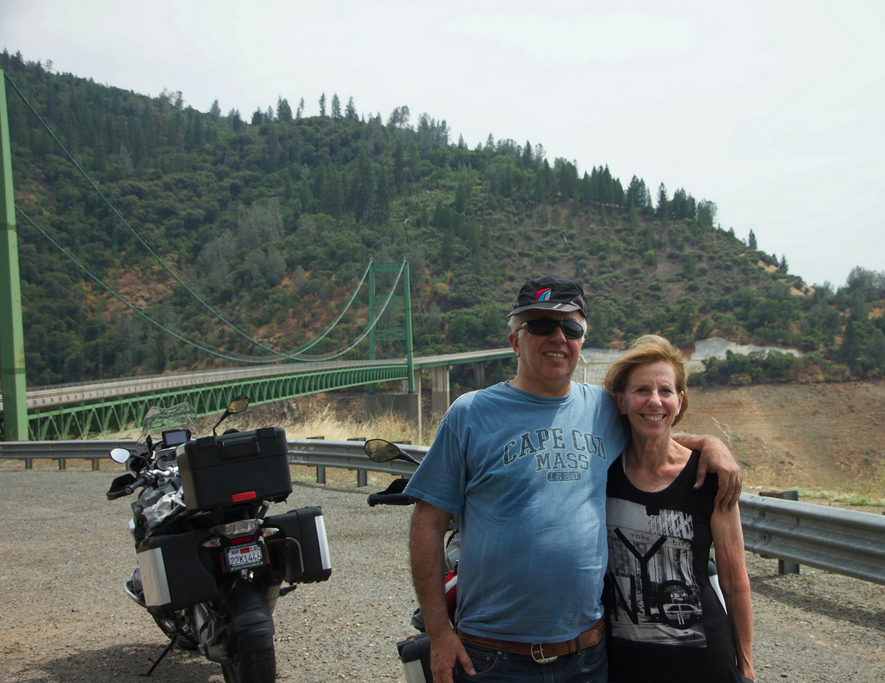 I would like to take this opportunity and express my gratitude to Cat and Nancy.

Our motorcycle club pride itself that we never go on guided trips or have someone else do our itinerary. However, we decided that for the Northern California Club ride we could use some help. Here's were Leod Motorcycle Escapes comes in. The routes that were chosen for this trip where spectacular. It is very helpful to have a local person that knows the roads, the nice hotels, and the best food places after a great day of riding. Our club, Westchester Beemers MC, had an incredible time on this trip. We already have heard some inquiries from our members, "so when is the next trip with Leod"?
Looking forward for the next adventure with you,

Kurt Abisch
President Westchester Beemers MC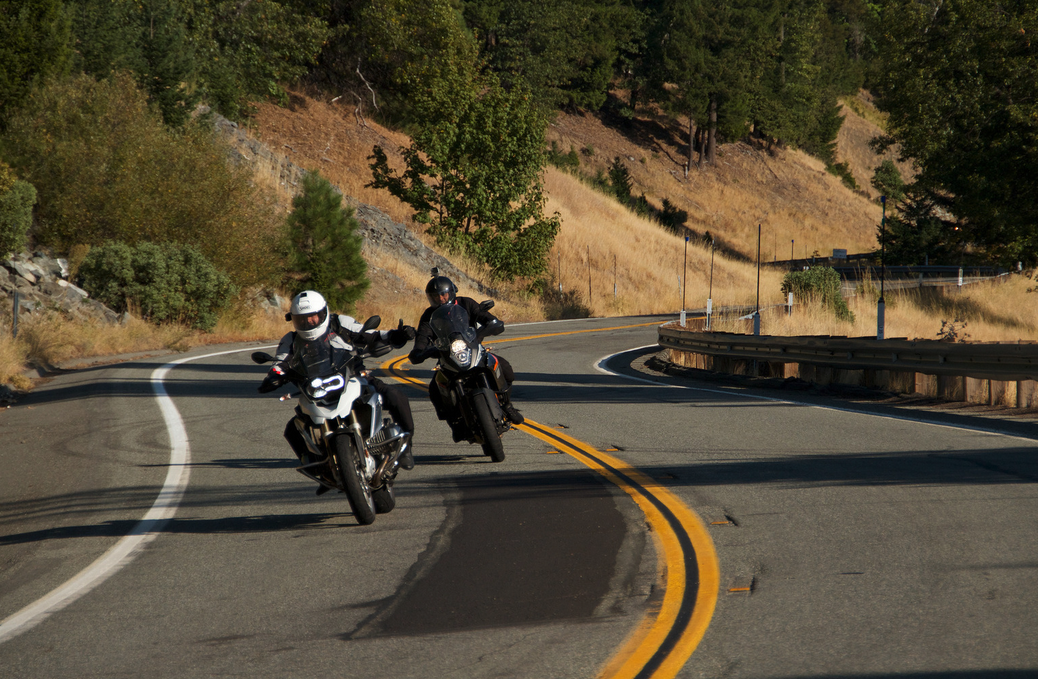 "Motorcycle riding in far away countries or away from home is a totally fun filled and exciting experience. Our group planned on a 10 day trip with Leod Escapes after we finalized on our California Curvin' tour. The entire trip was organized so well that we can't just remember even a moment of inconvenience and we were made feel at home as we were treated to the best food that the West Coast had to offer. The best places to eat and stay. Leod Escapes takes their business and customers very very seriously, they are an epitome of dedication to their vision of providing the best motorcycle touring experiences. And being from India, where we ride on the Left side, it felt like it would be a big challenge but were instantly in our comfort zone from day one. And when it came to the twisties, Leod Escapes knows the limits of each rider in the group so as to maximize the rider experience on technical and difficult routes. We have ridden on the best roads on American soil and look forward to more epic rides with Leod Escapes."

Chait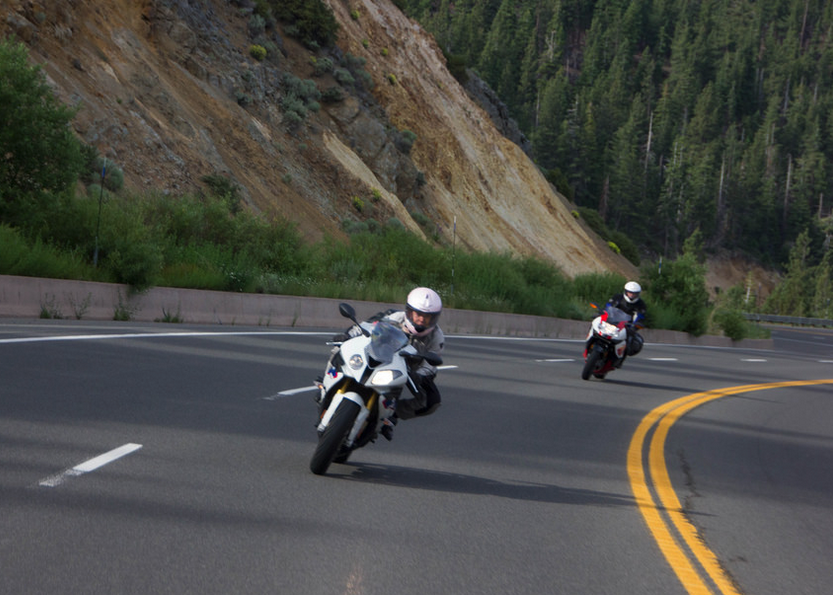 My husband and I experienced a wonderful motorcycle riding tour with Nancy & Cat in late June/early July 2015. The roads were carefully chosen with the meticulous planning of our awesome tour leaders. The overall trip was amazing - from the moment we started our first day of riding to the final day - back in San Francisco.
If you have not been on a tour with Leod Escapes, you need to treat yourself soon!

Dorothy & Marc
(Ft. Myers, FL)