First, the tour is beyond anything that I can give justice with my description, but I will try. The tour is perfect for any situation, whether it's with your friends or with your spouse, the tour is just amazing to share with anyone. The tour offers beautiful breathtaking scenic routes that allow you to truly enjoy riding in the country side. There are parts of the tour where you can get aggressive with your bike and just take full advantage of your bike and the roads. The rest stops throughout tour are perfectly placed and you will instantly want to converse with everyone about how amazing the ride was, but you get your breath taken away by the town you've stopped at. It's more than just riding along the country side of a beautiful country, but you get to walk in the towns. Not only do you get to walk through towns that are older than my country, but you drive through them as if watching some Hollywood action movie. You get to see and enjoy the daily activities of the locals. You get to enjoy something that only Italians get to enjoy every day. And you do this multiple times through the day!!! My favorite part after a wonderful day of riding, is you get to hang out with the locals. The tour goes above and beyond making you feel right at home, they take the time to make sure that you are having the time of your life. I've to admit the greatest feeling is talking about the ride and have locals approach you as if you are just another Italian enjoying the best of what Italy has to offer. Let's not forget the food! The tour has been one of the greatest highlights of my life.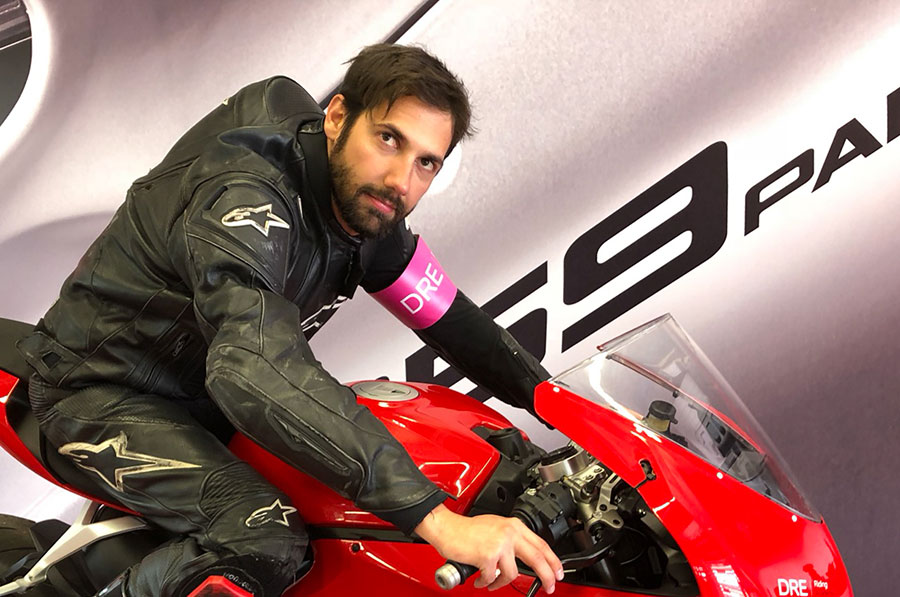 Tony Cebak
I can't say enough how much I enjoyed the tour. What would I say for those on the fence? Do it ! Do it now! It comes at a premium but it's worth it. I researched high and low how to tour Italy and this hands down was the right choice. From the moment I arrived at the hotel in Rome I knew it was going to be a life changer. The pace was how I ride with my buddies, the views spectacular, eating where the locals eat was worth it in itself. I got to ride one of the best tracks on the MotoGP Circuit and to boot made lasting friendships. Would I do another tour? Absolutely !!! No Question.

To quote Mark Twain:
"Twenty years from now, you will be more disappointed by the things you didn't do than by the ones you did do. So throw off the bowlines. Sail away from the safe harbor. Catch the trade winds in your sails."
And book a Leod Escapes Track & Tour.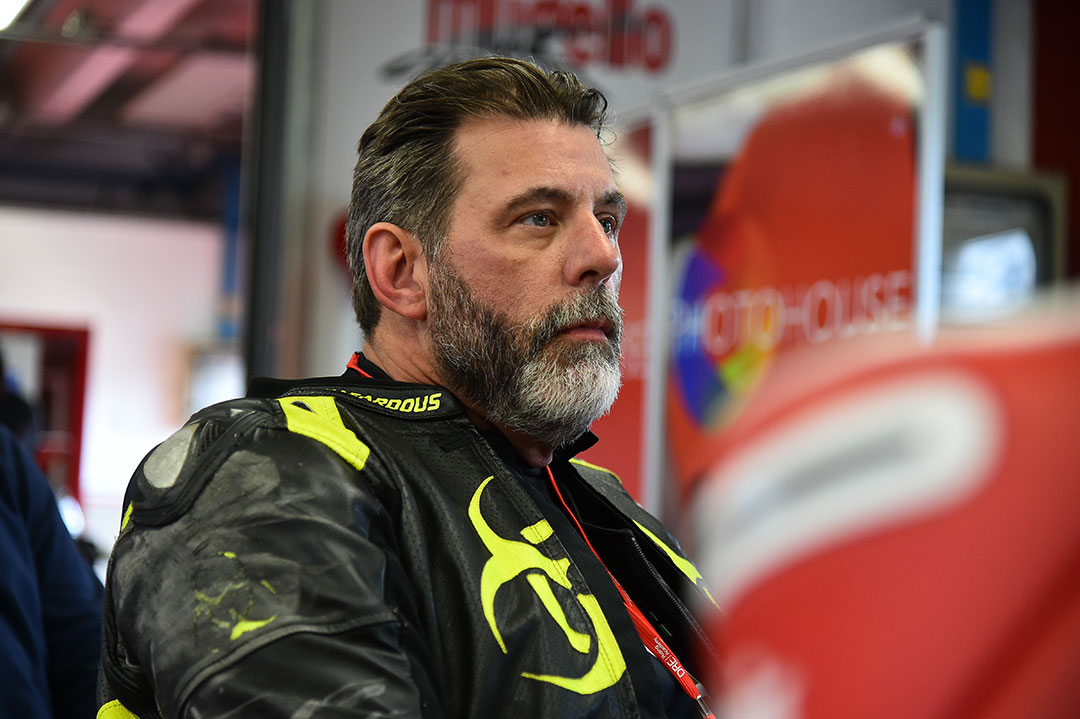 Craig Stevens
The Leod Escapes Italian Adventure was truly a dream come true for us! Great food, great roads, amazing scenery and history, and a track day to boot! Enrico, Cat, and Nancy do an excellent job of putting together the itinerary, even arranging a surprise stop at a small bar in the middle of the twisties where they seemed to expect us. After friendly greetings and introductions, we had lunch and watched MotoGP live, complete with screaming fans/patrons and a win by local favorite Valentino Rossi! The selection of accommodations was diverse and all of them good, with the highlights for us being the B&B close to Siena and the incredible Altarocca Winery Estate. The list of enjoyable experiences goes on and on….. A day in Rome, castle hunting, (including the astounding fortress of Radicofani), the Ducati factory tour, Misano World Circuit and the Ducati Rider Experience, Valentino Rossi's Club, exploring the extraordinary city of Orvieto, the truly magical "lost city" of Bagnoregio, or the medieval city of Todi. The comradery of the group was really enjoyable, and riding together, at a brisk but safe pace, was a blast. Great food, remarkable roads, incredible scenery, friendly people, marvelous history, amazing experience! There are a lot of motorcycle tour companies out there, this is the one that attaches a track experience. It is grand….. Bravo!!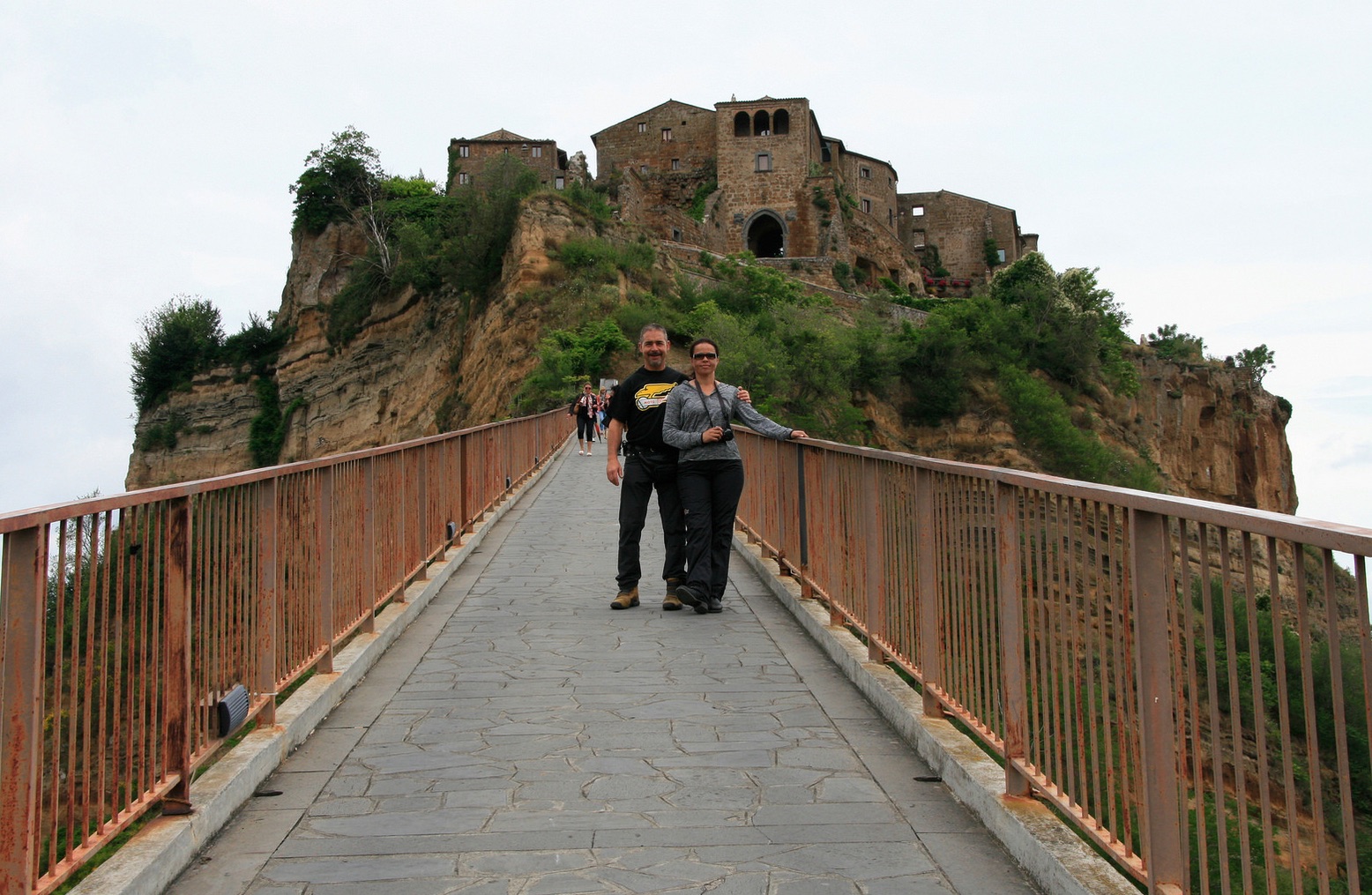 Brad and Monique Kohler

Overall the tour was AWESOME!!! I've been thinking about doing a tour in Europe the past few years and after connecting with Cat at the Long Beach Cycle Show and the WSBK race in Laguna last year, I got serious about it. The idea of coupling a tour with track time at Misano was really appealing to me. My expectations were exceeded in every way. The tour routes were incredibly beautiful, the switchbacks were fun,fun,fun, the food and wine were gourmet by any standard, and the Italian guide provided a very practical approach to navigating a foreign culture as well as being a sharp-witted comic who kept us laughing.
The pace was moderate to fast especially on the switchback sections, but I didn't feel pressured to keep up. On the few wet roads we encountered, I slowed my pace appreciably. We encountered rain a few times but I had brought pull-over raingear that worked really well. My fellow tour riders were a diverse group but all shared a deep love of motorcycles, riding, racing, and good food and wine. It was an experience that I'll cherish for ever and I'll probably bore my non-motorcycle friends with endless tales of Italy and motorcycles.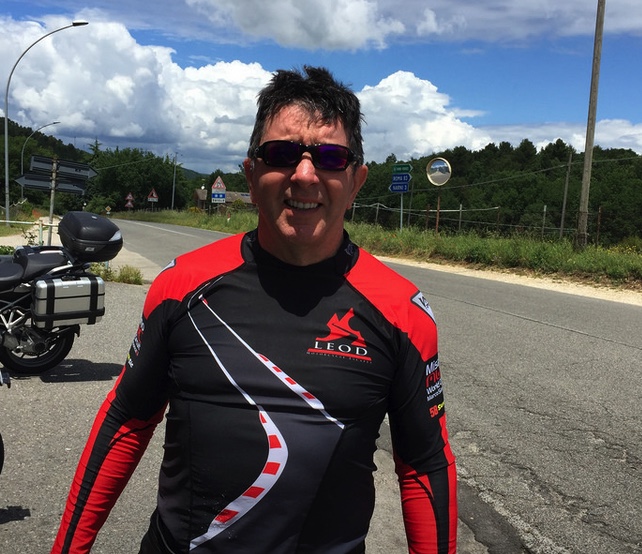 Tom M.
From start to finish the communication, planning and logistics were absolutely perfect! I hardly had to think the entire trip because everything was planned out for me. All I had to do was enjoy the trip of a lifetime. We got to ride roads, eat in restaurants and stay in places only someone with local knowledge could find. Italy is a gorgeous country with a lot to offer and we got the best of it. The track day at Misano exceeded my expectations. You got one on one coaching from world champion racers on the nicest track I've ever ridden. Our guides wanted to make sure the trip was perfect and they delivered. The execution was flawless and I can't wait to do another country with them next year.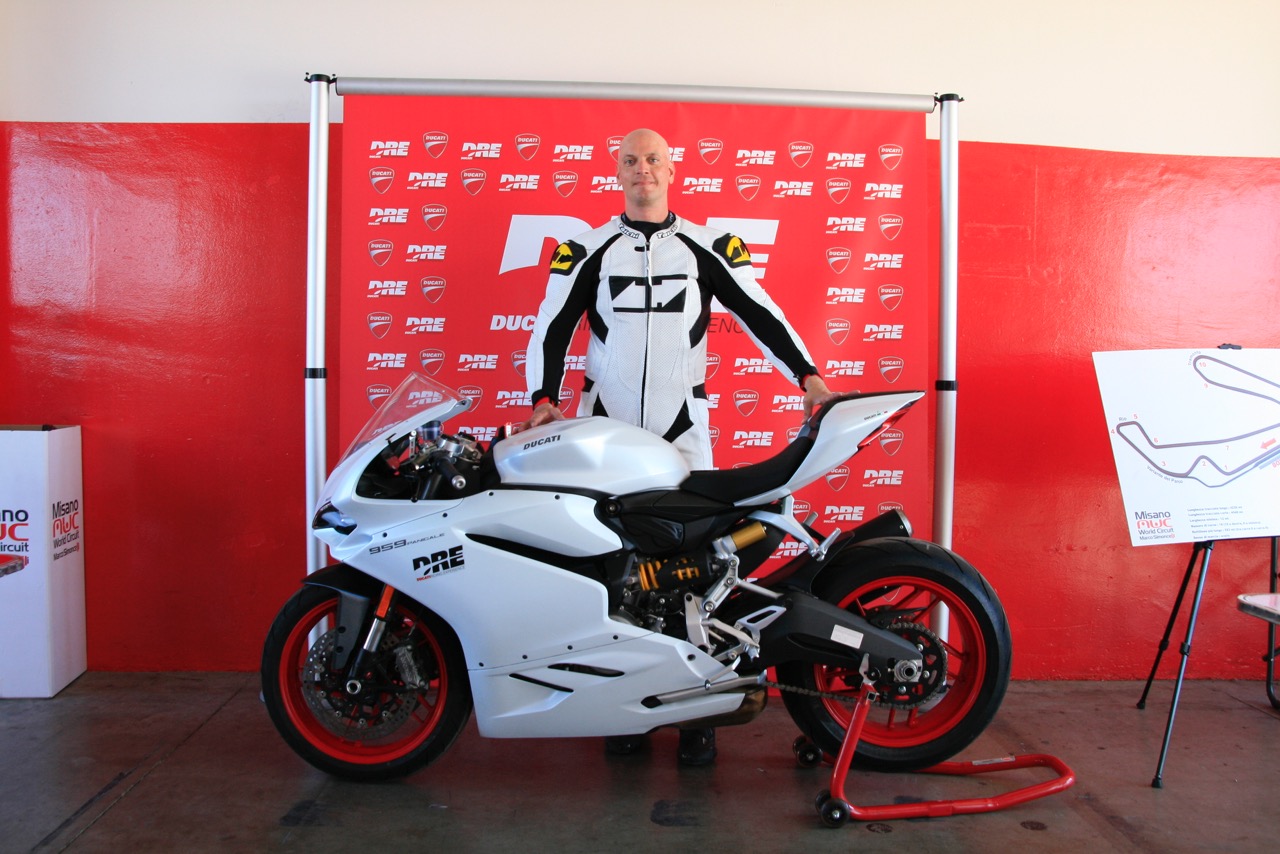 Justin L.

"If Ernest Hemingway was alive today, he'd be All IN for the Italian Backroads Tour with Leod Escapes.
Anyone can get on a plane and be walking through Rome, Bologna or Sienna the next day, but to truly experience Italy, you must embrace the 'possibilities!' Traveling with the Leod Team, you will motor though small Italian villages with pit stops for delicious espressos and grand vistas. You will re-create your own version of the famous Italian race the Millie Miglia, cresting famous mountain passes with names such as Futa, Raticossa and Muraglione. Local guides sharing unique stories about your current location, farm to table dinners with paired wines and downtime to explore the area at your own pace. Finally, a dedicated day at truly one of the most spectacular racing venues in all of motorports, Autodromo Mugello. You will drive your track-prepped Ducati faster than you have ever gone,video-taped and critiqued by Ducati's own racers and end the day celebrating your success with your fellow travelers over thick cuts of steak and red wine. Just like Ernest would have."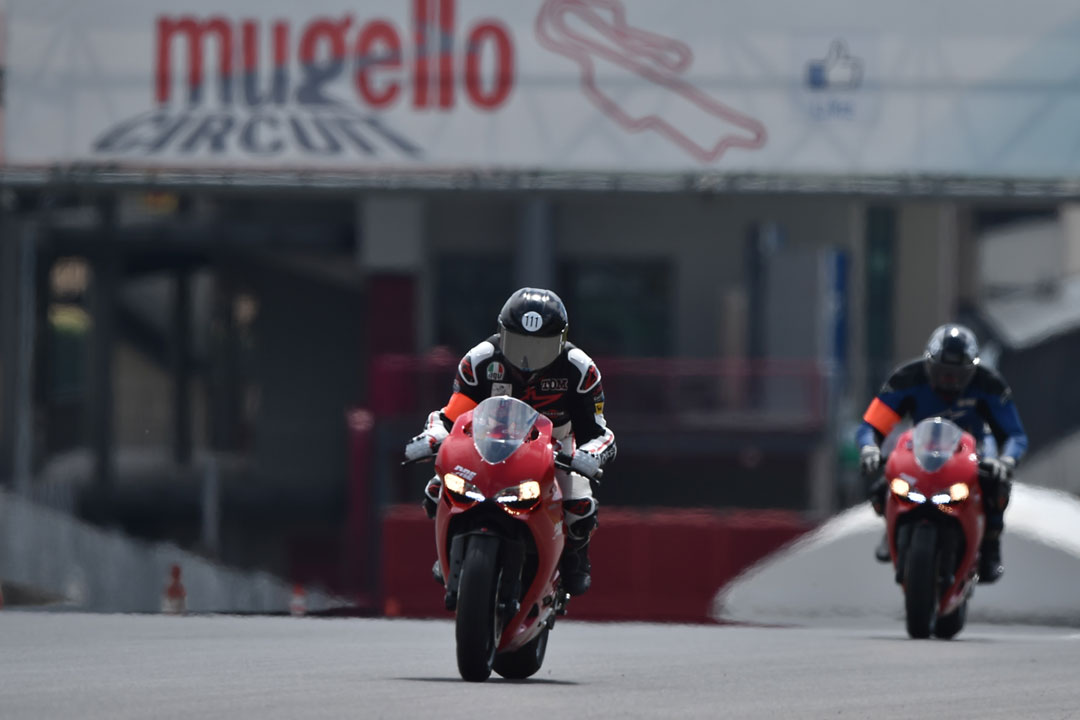 Tom C.

"The Italian Dream Tour was spectacular in every way. This trip was perfect for motorcycle enthusiasts who enjoy riding on twisty roads with a wide variety of gorgeous scenery. Every day was filled with a generous amount of riding combined with stops at amazing locations. The food and carefully selected accommodations at off the beaten path locations made for a true Italian experience. Spending a day riding at Mugello circuit was the ultimate way to turn a fantastic trip into a once in a lifetime memorable event. Janet and I appreciate the fact that this was a well planned and well coordinated event, yet accommodated individual preferences and desires so that it never felt regimented or rigid. This trip is a must for anyone wanting an authentic Italian vacation that reaches into places that are best be appreciated on a motorcycle."

"Looking forward to our next Leod Escapes Tour."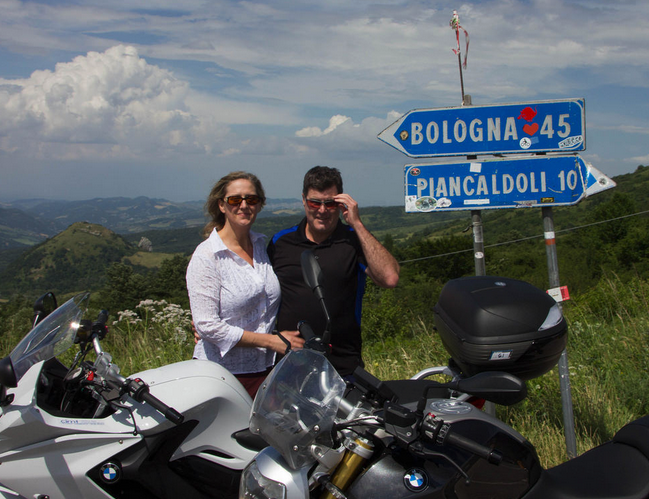 Gavin & Janet
Leod escapes and the Italy trip- My experience with the Leod group was truly fantastic. From the perspective of the youngest guy on the trip (32 years old) and traveling with my 60 year old uncle, i was under the impression that this would be a laid back, backroads tour of a beautiful country... i was half right. Italy is breath taking and around every bend the view was more stunning then the last. the part i was wrong about was the easy type of riding- "more gas" as the italians would say! be prepared to have you senses over run by thousands of curves, insane elevation changes, and traffic weaving that we know not in the USA! The wildest part about all that is im not describing Mugello race track! Those were just the streets! the race track itself was a combination of heaven on earth, a rock concert, and a NASA launch site! i loved it! if you appreciate well put together and delicious meals then italy in general is a safe bet, add in the menu Leod chooses and you win, big. Cat, our guide, is an incomparable stud. The man Rides, eats, and speaks like a champion. Keeps positive at all times and in general is cool to spend time around. The only one trumping him is Nancy- a red headed- Aria wearing- Xena warrior princess of the road! they make a great team and made my trip so memorable that im going with them to Australia at the end of 2016. My time with Leod made me a better person and i would highly recommend giving them a look to take you to places you will NOT go without them.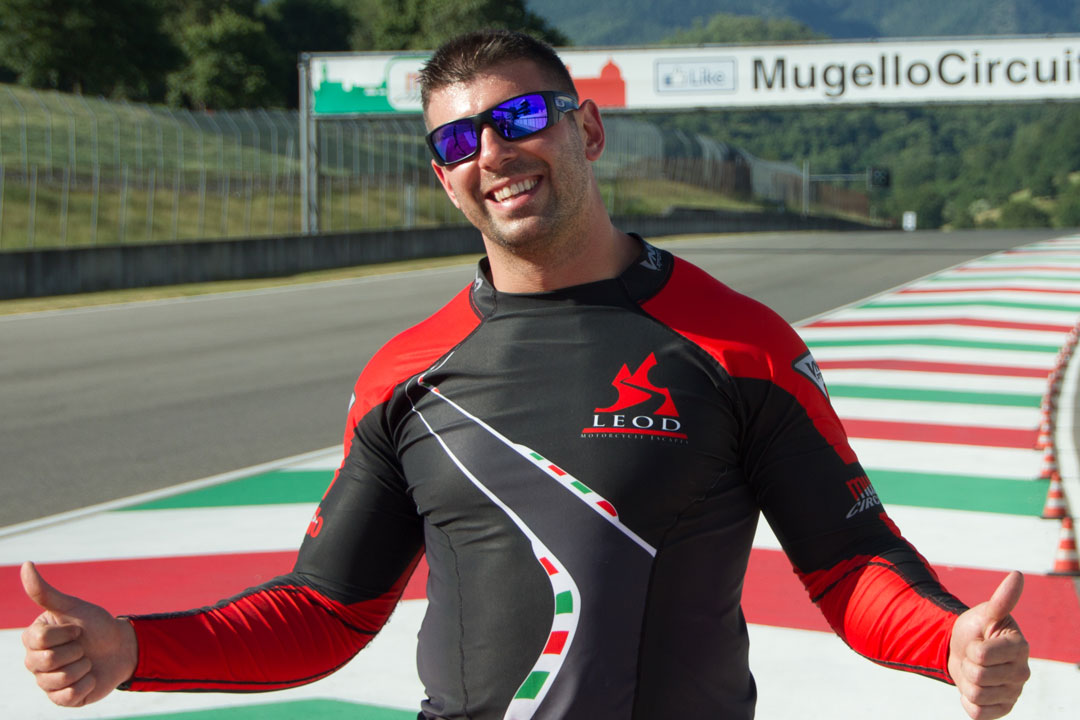 Matt S.
"I have done nothing but rave about the trip to numerous people since we've returned. Roads were great, places we stayed were great, food was great, track day was incredible and the group got along great…The first night was really a nice surprise overlooking Sienna, but the wine resort was also incredible as was staying among the locals over the restaurant. No disappointments regarding the food, outdoor eating, fresh preparation, various wines to taste – raving to people about seeing where stuff was taken out of the garden…As we all know, it's about the journey, not the destination. We all like going fast so get some of that out of your system, but then enjoy the journey…As a package, it was completely great and I would be happy to recommend this tour to others."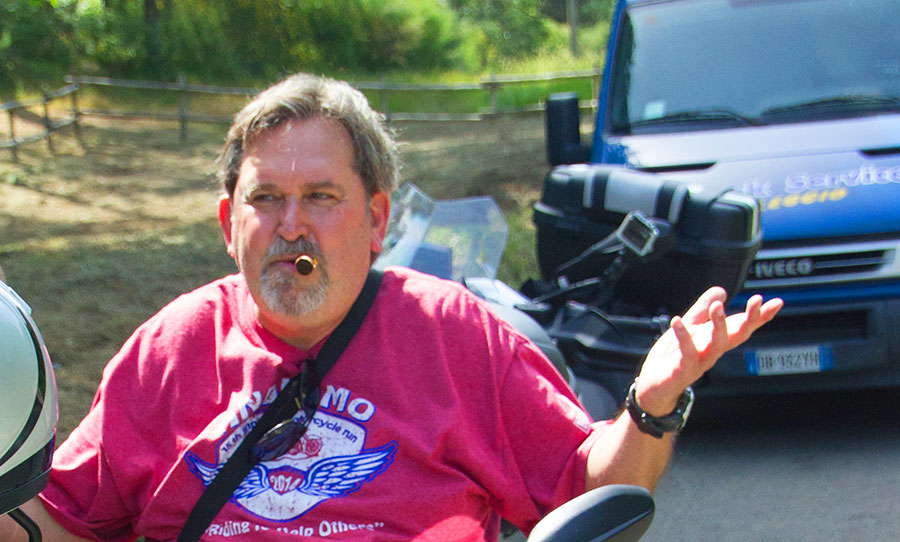 Corey Schwartz
Excerpt from Italian Dream article in Rider Magazine, November 2015
by Greg Drevenstadt

Why should you tour Italy on a motorcycle?... Italy will spoil you with its maze of sinuous roads, impress you with ancient ruins, and indulge you with its cuisine... Last June, six other riders and I went on Leod Motorcycle Escapes' inaugural "Mugello & Italian Backroads" tour, a 6-day moto-romp through central Italy that included the Ducati Riding Experience, a full day of track riding and instruction on 899 Panigale sportbikes at Autodromo del Mugello, the 3.26-mile, 15-turn circuit nestled in the hills of Tuscany…Tour groups are small, guides are locals and hotels and restaurants are hidden gems.
Although the track day at Mugello set the hook for this tour, it was just one of six full days of riding. By the time we returned to Rome, we had covered nearly 1,000 miles on mostly small, twisty, out-of-the-way roads, and each day brought new highlights and unique experiences.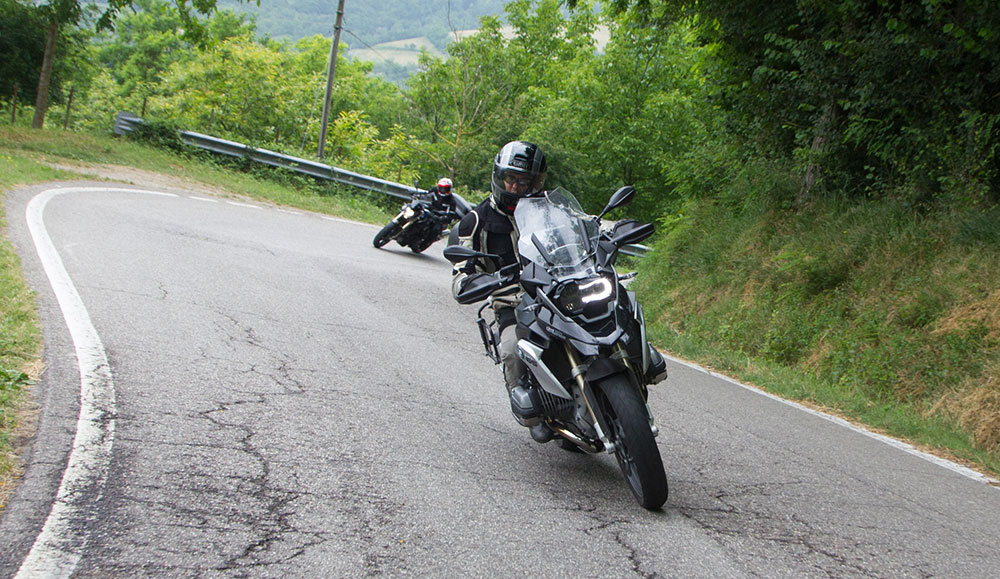 If you're a true motorcycle enthusiast – there's really only one way to escape –
the Leod Motorcycle Escapes way. Run by the wonderful husband and wife team
of Cat and Nancy. There infectious enthusiasm for all things motorcycle elevates the trip to a "bucket list" experience.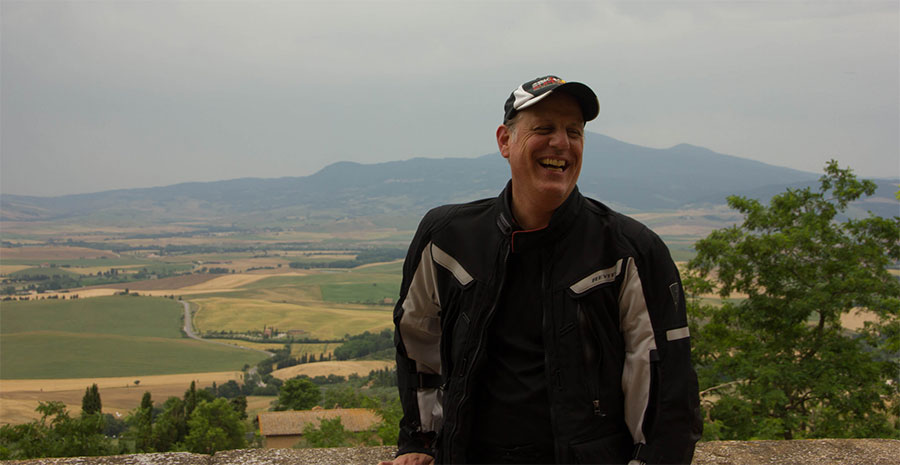 Full impression in all things Italian – incredible "locals only" back roads, small Italian villages, unbelievable scenery, and of course the food. Then when you're fully intoxicated by desmos and expresso's, you get to ride the Pantheon of race tracks – Mugello. Riding a Ducati at Mugello with professional instruction from World champions is simply an incredible experience.
Just twist your wrist and enjoy – Leod Motorcycle Escapes have thought of everything else for you.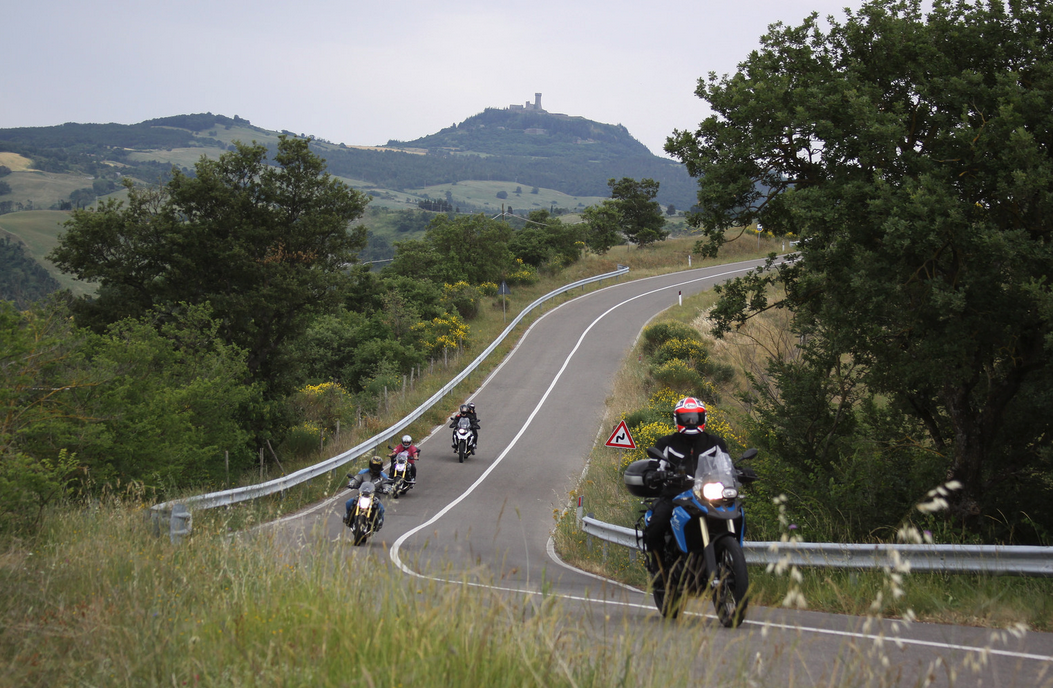 Ciao!Paul J.