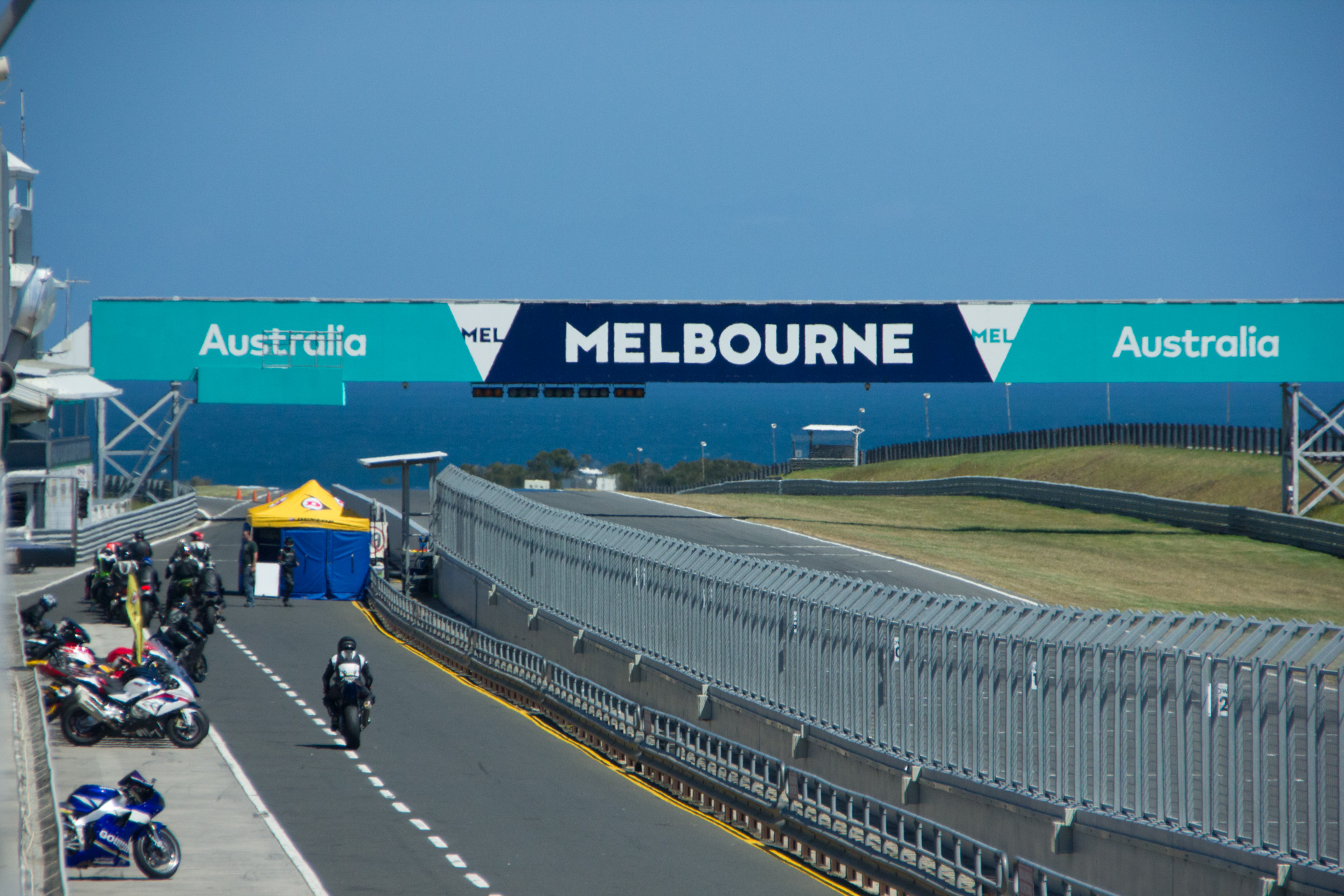 Check In, Zone Out
I wax rhapsodic about the philosophical wonders of international airports. The hope it inspires. The cavalcade of unusual faces. The absurdity of the high end duty free shops. The familiar smell of Haribo gummy candy and surprisingly good food at unreasonable prices.These unique international waters are comforting. They are a mix of what our species has collectively agreed is civilization, both eminently familiar and novel at the same time. I love it and it's a good thing to because something uncomfortable is coming.:The flight.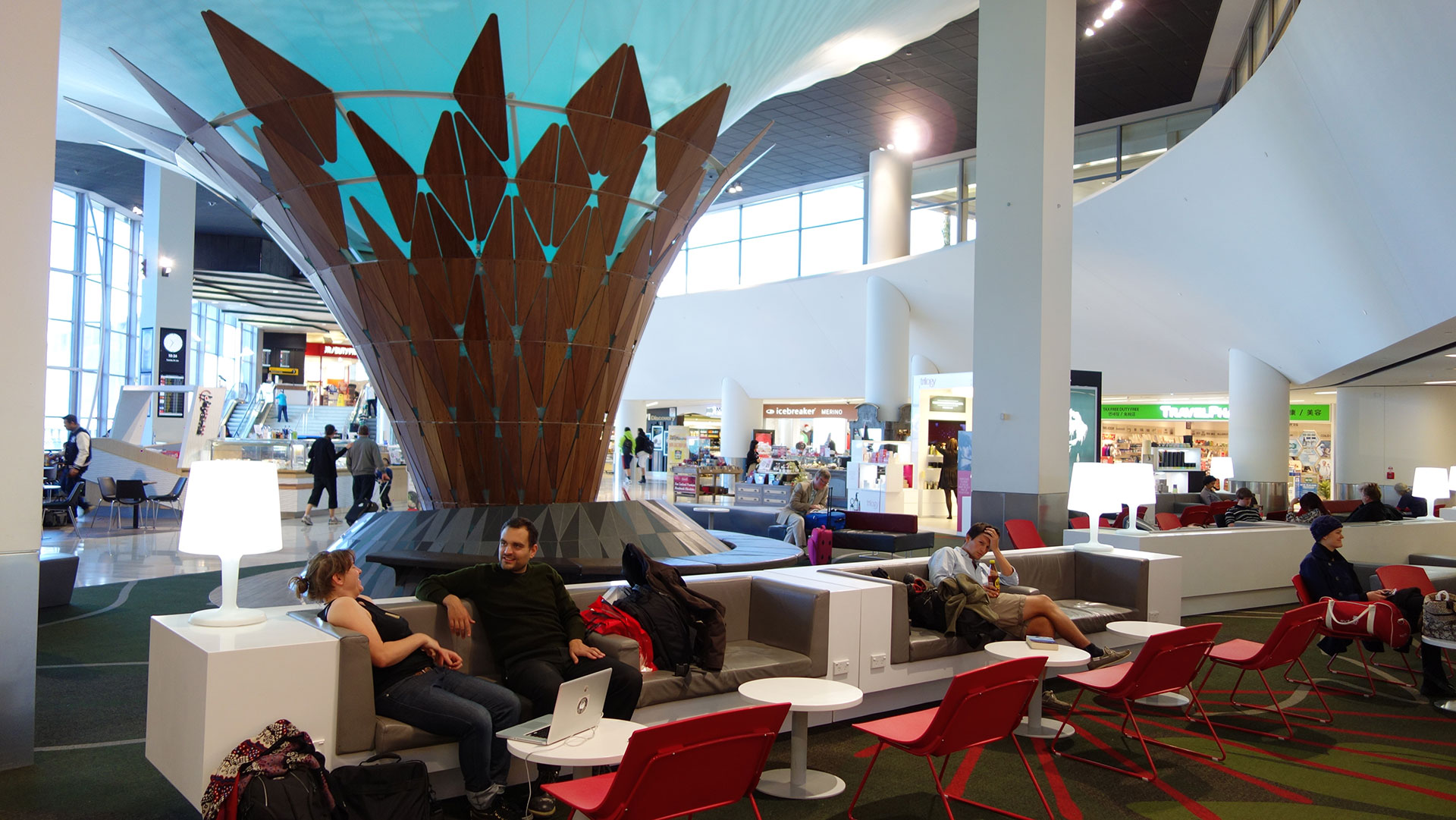 My trick is to warp my head out of time. It's takes me about 2 hours to get into this self induced altered state on consciousness. Normally I'd relish the thought of telling readers about wonderful times I've spent a bit out of my skull, but this isn't one of them. This mix of anti-inflammatories, melatonin, droning podcasts and bad super hero movies mixed with allergy meds is so secret my conscious mind doesn't know the formula. It serves a purpose though. This particular contorted ritual makes me loose track of time. It's damned useful for flights to Australia because it's a long flight. Australia is worth it and here's a few reasons why.
Old Rocks, New Country
Australia is the oldest continent on earth and has been isolated by water for over180 million years, but the nation of Australia is just over 100 years old. While the large cities of Sydney and Melbourne have an Australian feel they aren't that different from your standard metropolis anywhere in the world. Once you leave the cities though, you begin to understand a bit more about Australian character as a reflection of the land they are in.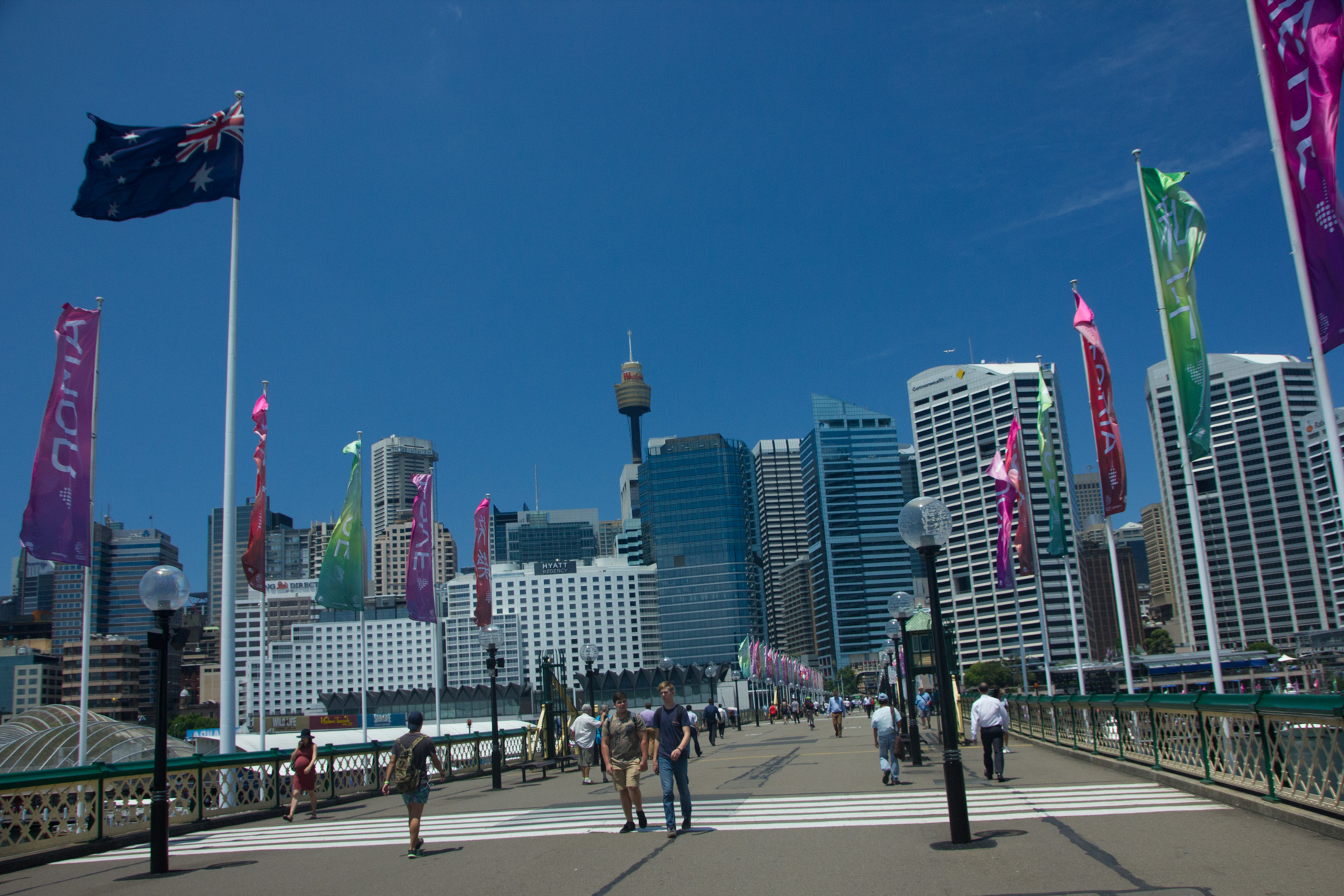 This is a big, wide open country and "modern civilization" has only had about 100 years to try to take hold. The land is formidable and unlike any in the world. A practical pioneering spirit still reverberates through the culture. People here value hard work, hard play and clever resourcefulness. Aussies are more willing to take a risk for a laugh or chance at profit than your average European or even American. That's not to say there aren't lazy or bureaucratic Aussies, it's just in Australia you're expected to make fun of them.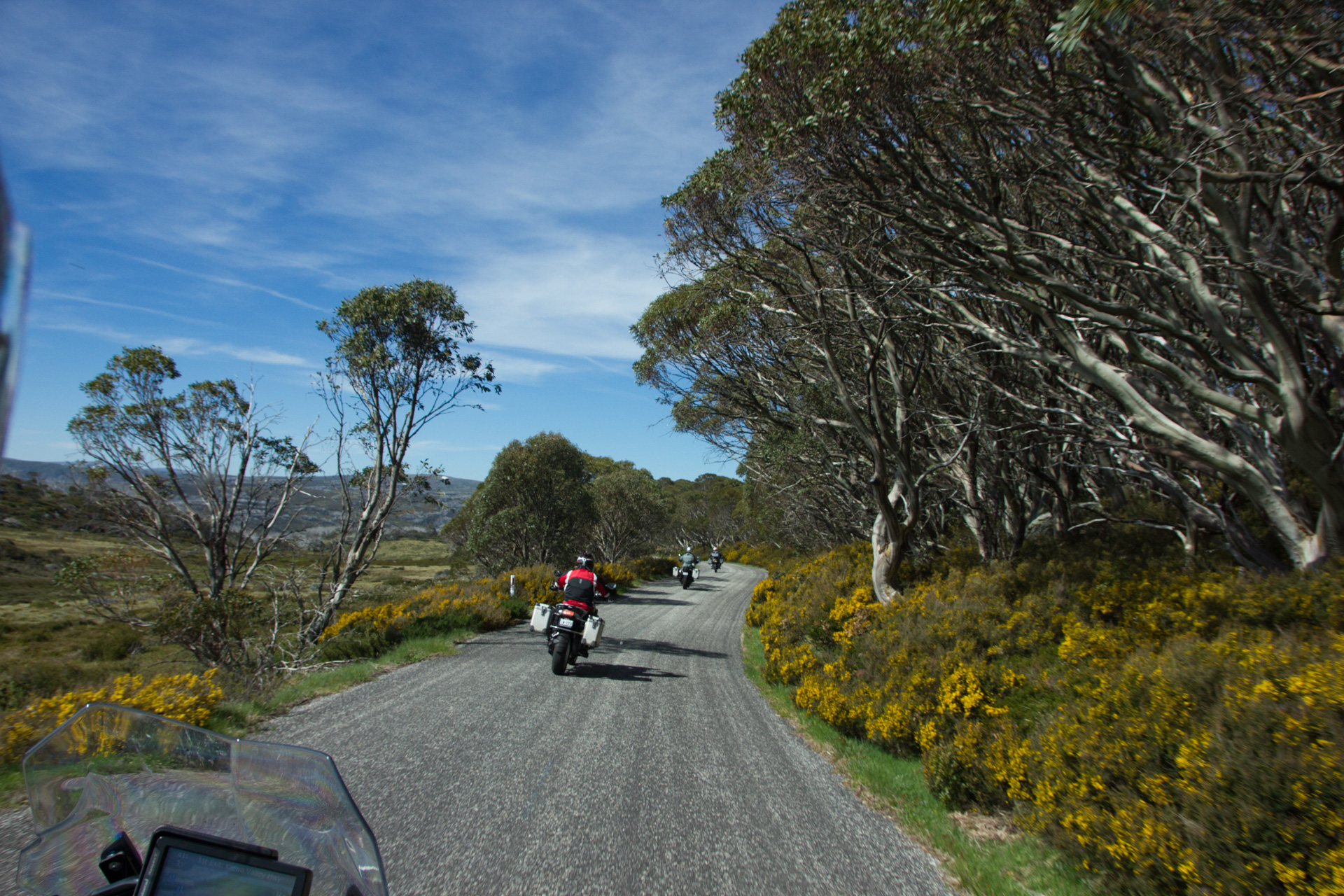 Getting out in it
On our European tours, well paved roads have existed in some places for over 2000 years, here in Australia, roads are a fresh sight. Yes we are riding on pavement 98% of the time but these roads are new. The Omeo highway, the curviest road in Australia, was recently paved for the first time in 2016. The road design was overseen by a motorcycle enthusiast, who cut down the trees in the sight lines for you. This wide open country makes fuel stops feel like outposts rather than conveniences. In some cases we work hard to select just the perfect route for maximum fun. Other times the road we need, just doesn't exist yet and we have to take the long way round. The main road, and really the only road along the eastern coast is a roller coaster of gentle hills with high speed sweepers. Just enough curves to keep things entertaining while at the speed limit. The twisties through the Snowy Mountains are tighter and can be relentless. We have heard people laugh as they complain, "Are we going to get some straight road soon?" Even the Great Ocean Road along the southern coast, rivals the best of California Highway One, north of San Francisco. Forget the dusty desert outback, we ride though vistas of gum tree forests, wide open range country, and misty rain forests. This is the Australia you don't see on TV and it's brilliant.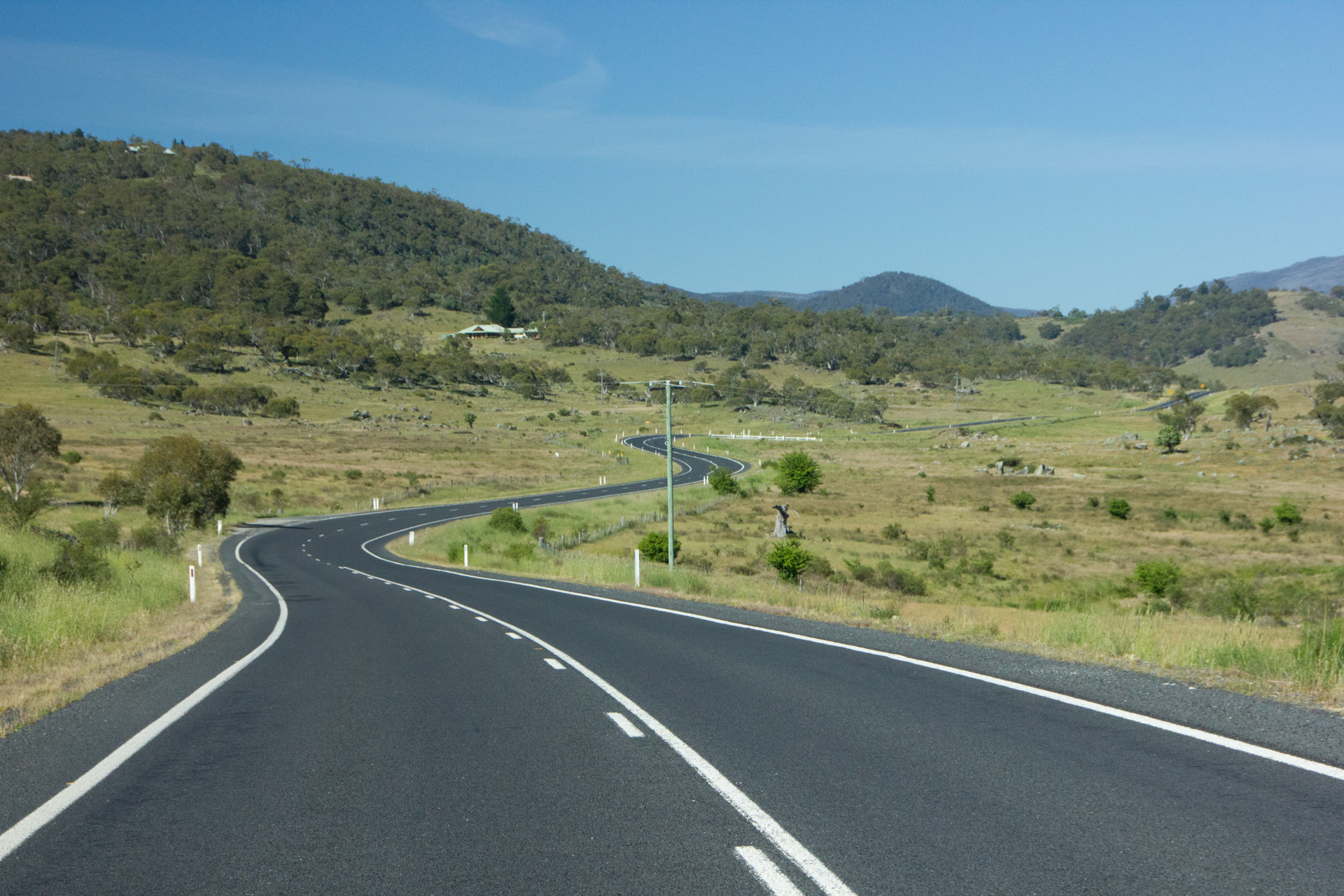 Barbie is a doll and they are called prawns
Just forget any Australian slang you think you know, you'll pick up a bit while you are there and it is a lot of fun. Fosters, aka "Buzz in a Drum" is not a popular brand at all in Australia. No everyone is not descended from convicts from the UK. Yes, Aussies can have an alarming capacity for alcohol and do actually eat vegemite. No, you won't like it. One of the great aspects of Australia for most of our clients is Australians speak a variant of English. They enjoy genuine conversations and make little time for vacuous chit chat. You will get to know Australia though it's country and it's people in a relatively short time. Other things like understanding Aussie rules football will take longer… a lot longer.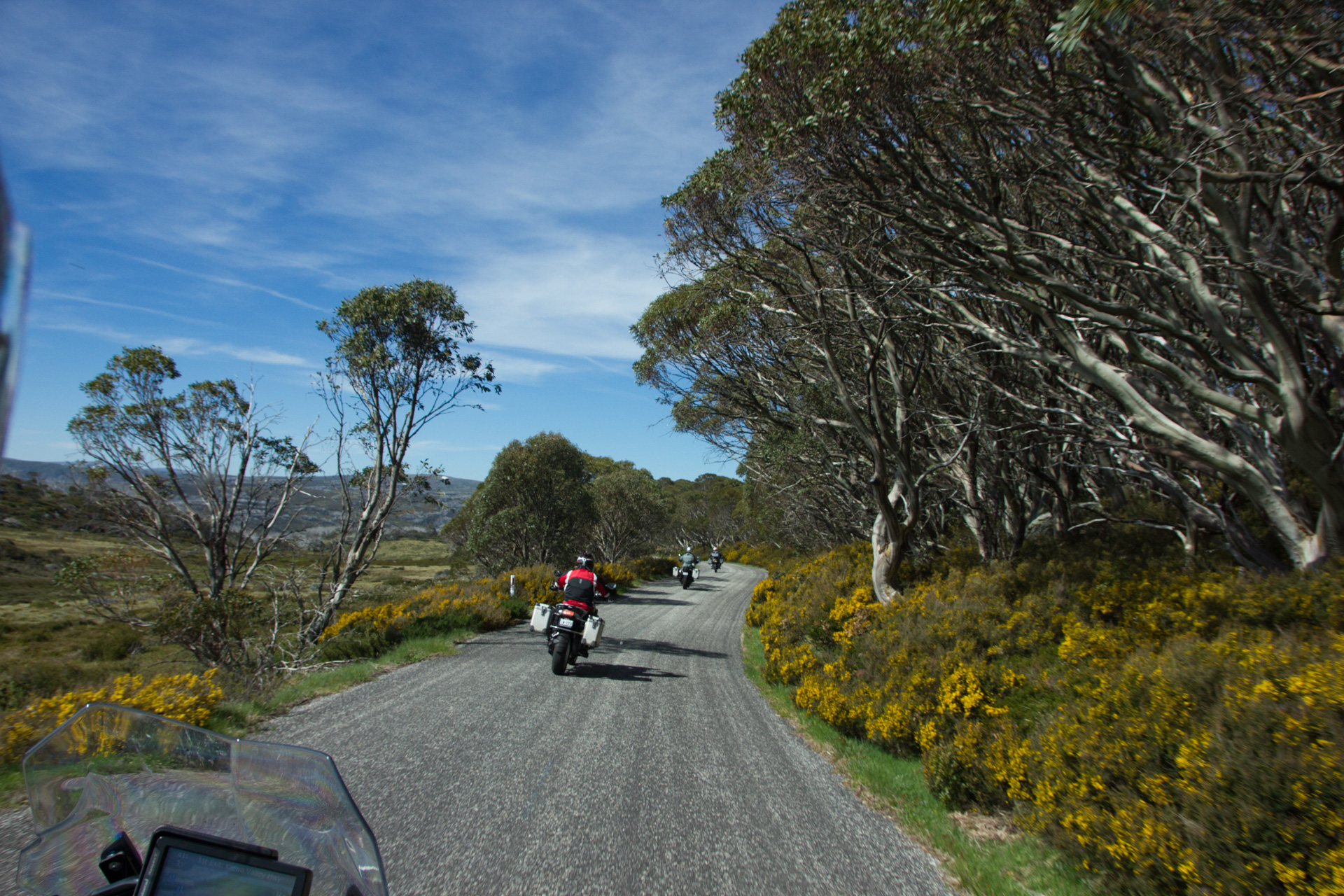 The Man from Snowy River
When Hollywood needs a man's man they frequently try to cast Australians. This is a place where alpha male habits of bravery, diligence and whit pay off or get you killed right quick. Small wonder they turn out talented motorcycle racers. Their attitude to physical danger and physical injury is so casual that it's downright comical. Part of that reason is due to the Australian sense of status, they don't really value it. Wankers and knobs who are full of their own self importance will get the stuffing punched out of them fast. This is not to say that Aussies on the whole are unsophisticated. They are some of the most well traveled people in the world and have global tastes and are surprisingly well informed. Like any pioneering spirit they genuinely enjoy learning new things, they just won't be bragging about it. They won't be paying homage to what is proper either, they've got a job to get done. It's best summed up in the phrase, "We don't always know what we are doing, but we are going to do it anyway."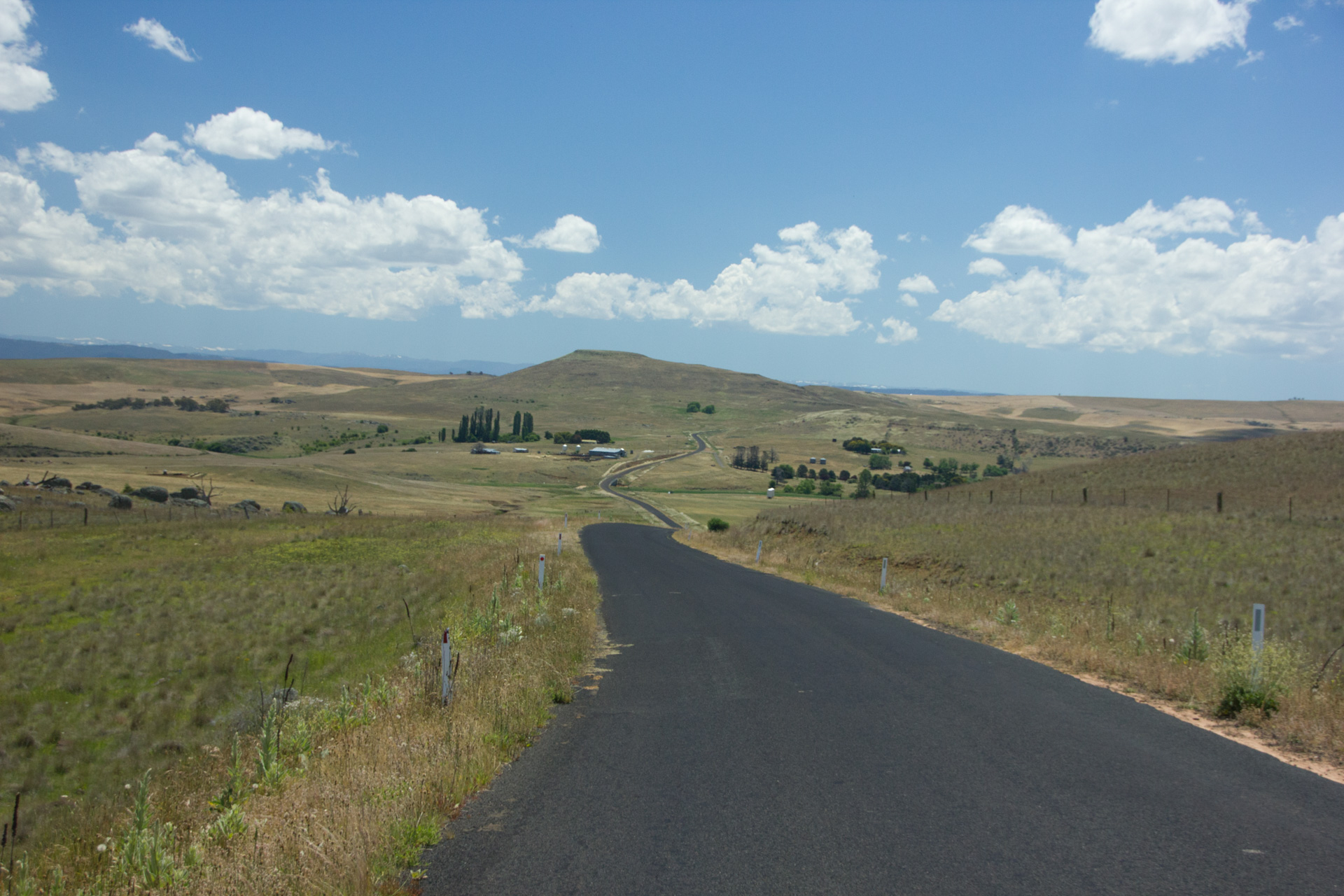 Getting a bit soft
Our cross country curvy route from Sydney to Melbourne is a not place for tourist buses or tourist accommodations. We stay were Australians would in small resort towns. Aussies don't feel a need for status conscious accommodations. They want something comfortable and convenient, not stylish and pampering. To want the latter means you may have gone a bit "soft". Instead of new furniture and fancy entertainment systems you're more likely to find practical comforts, like in-room laundry, a giant bath tub or hot water pressure that could peel paint.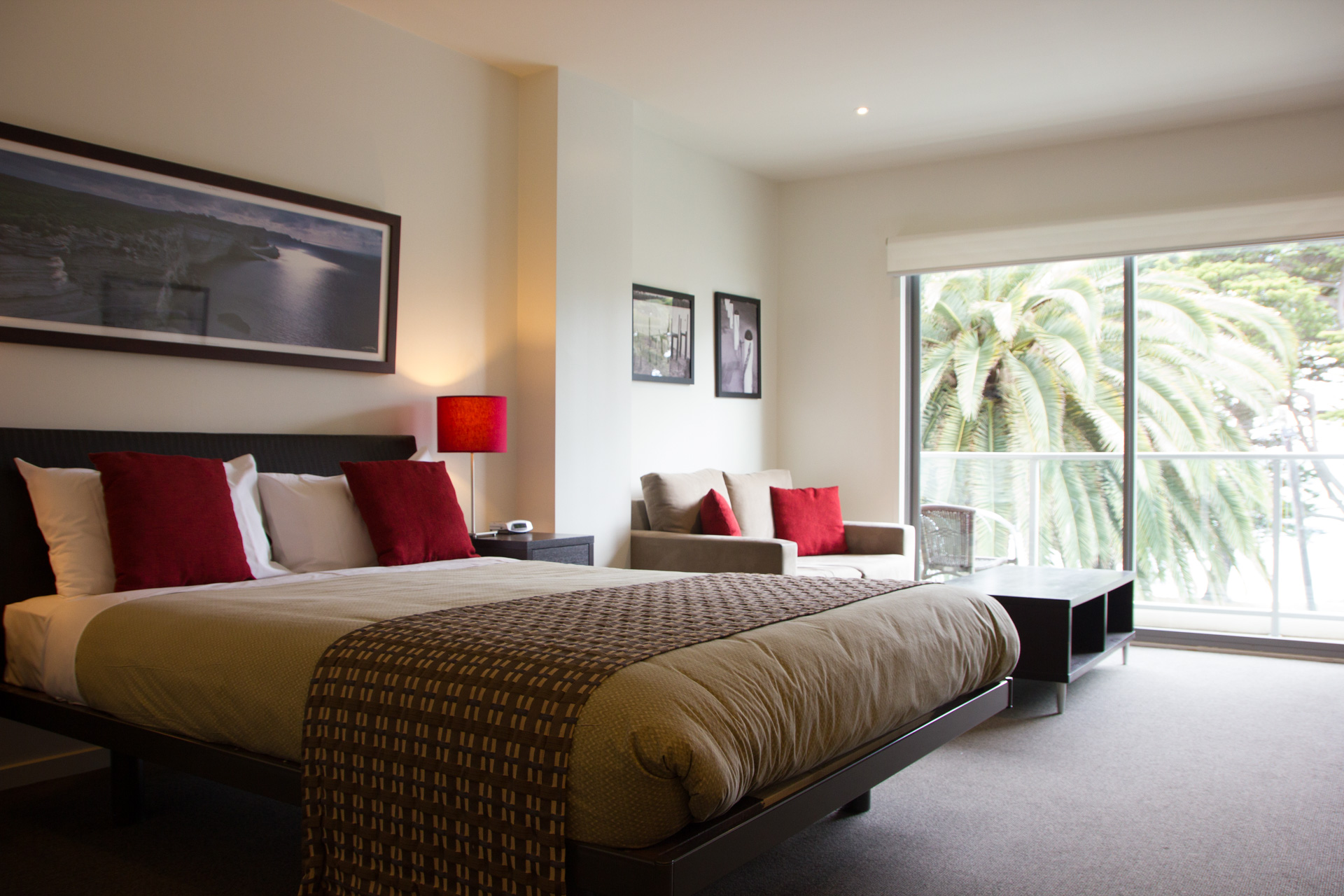 Critter Calls
Australia's signature animals are hardly endangered. kangaroos, wallabies, wombats and echidnas are more than just models for tourist t-shirts, they are road hazards. It's very likely your first sight of an Australian animal will be a dead Wallaby on the side of the road. The bloody things are everywhere and are far more likely to be a danger to a motorcyclist than any of Australia's notorious poisonous creatures. After seeing so much roadkill we make a point to stop by a hidden spot we know in the national park to see live wild kangaroos. The only animal that's famously Australian and not seeking death on the highway, is the kookaburra bird. We've managed to hear it's laughing call in the wild a few times. Thankfully the heavyweight Wombats only come out at night and the tire destroying spines of the echidna are rare, though we have seen them in the wild. As for concerns about poisonous locals taking a bite out of you, just follow the simple bush rule: never put your hand someplace you can't see. After 4 years of running this tour, we've yet to see a single one of these Australian biohazards. All the local medical clinics are stocked with anti-venom and Australian's attitude about it is again comically relaxed. Animal lovers will be happy to know we do take some time on Phillip Island to get up close and personal with Australia's unique furry locals. If you are the spouse of an animal lover beware… your partner will likely be smitten and you'll have to hear "Wallaby Wallaby Wallaby" for the next 6 months.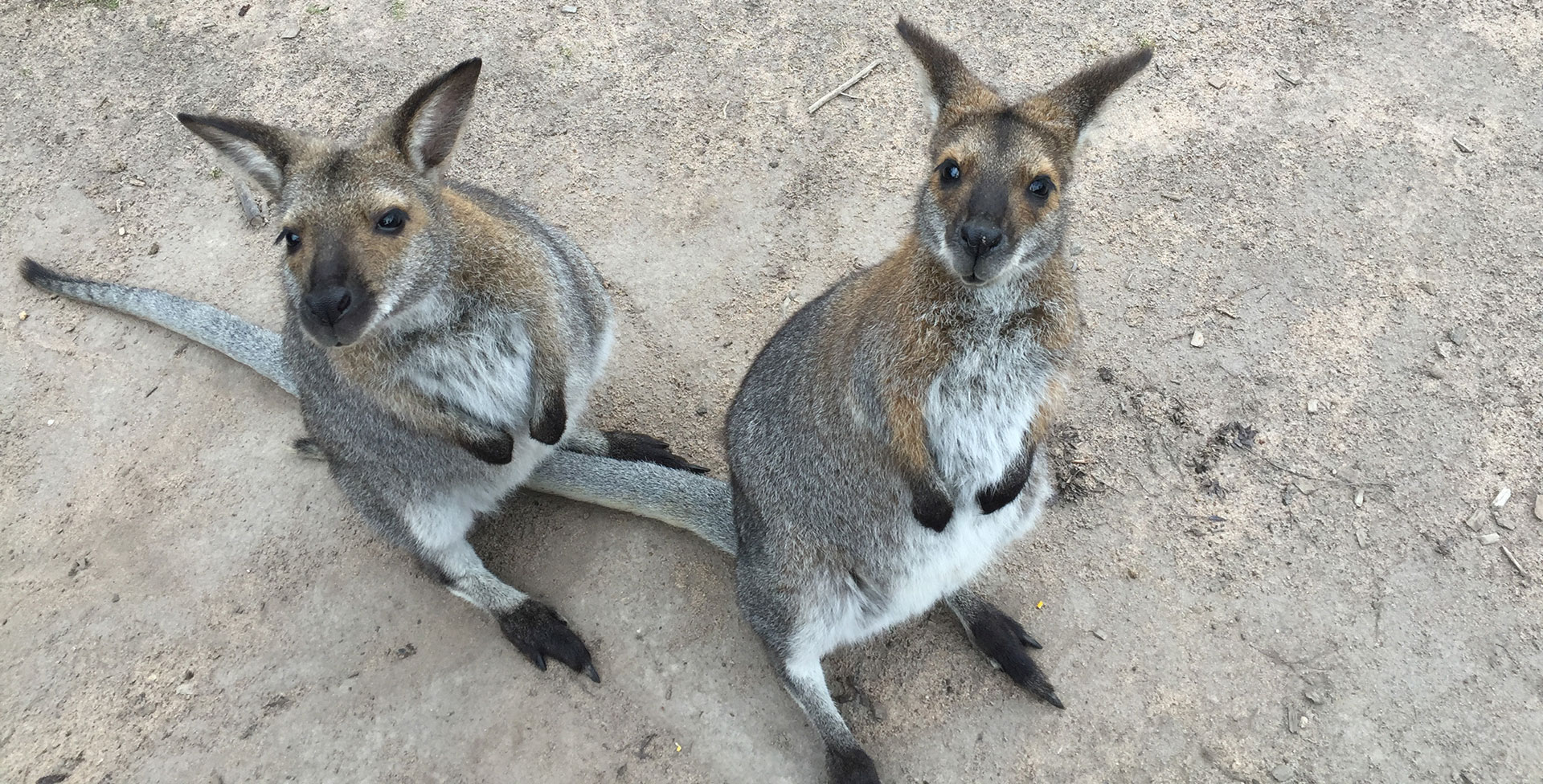 Meat Pies or Roti Pisang?
Australia may be a British Commonwealth country but thankfully they didn't learn to cook from the English. Australians may not be much for fancy names but they do love quality food. Use of fresh ingredients and farm to table sensibilities in many places gets you a some great food in some surprisingly remote places. The typical Australian meat pie is still available everywhere but their popularity is waning. Asian immigrants brought their flavors to the cities first and now Malaysian and Thai restaurants are starting to show up in the remote resort towns. Seafood lovers will find a new array of southern hemisphere fish to try with Barramundi being a must. What do the guides look forward to eating? The roti and fried chicken at Mamak, a Malaysian food restaurant Sydney, the Penang curry at "Thai on the Isle" in Cowes and smashed avocado on toast for breakfast available everywhere.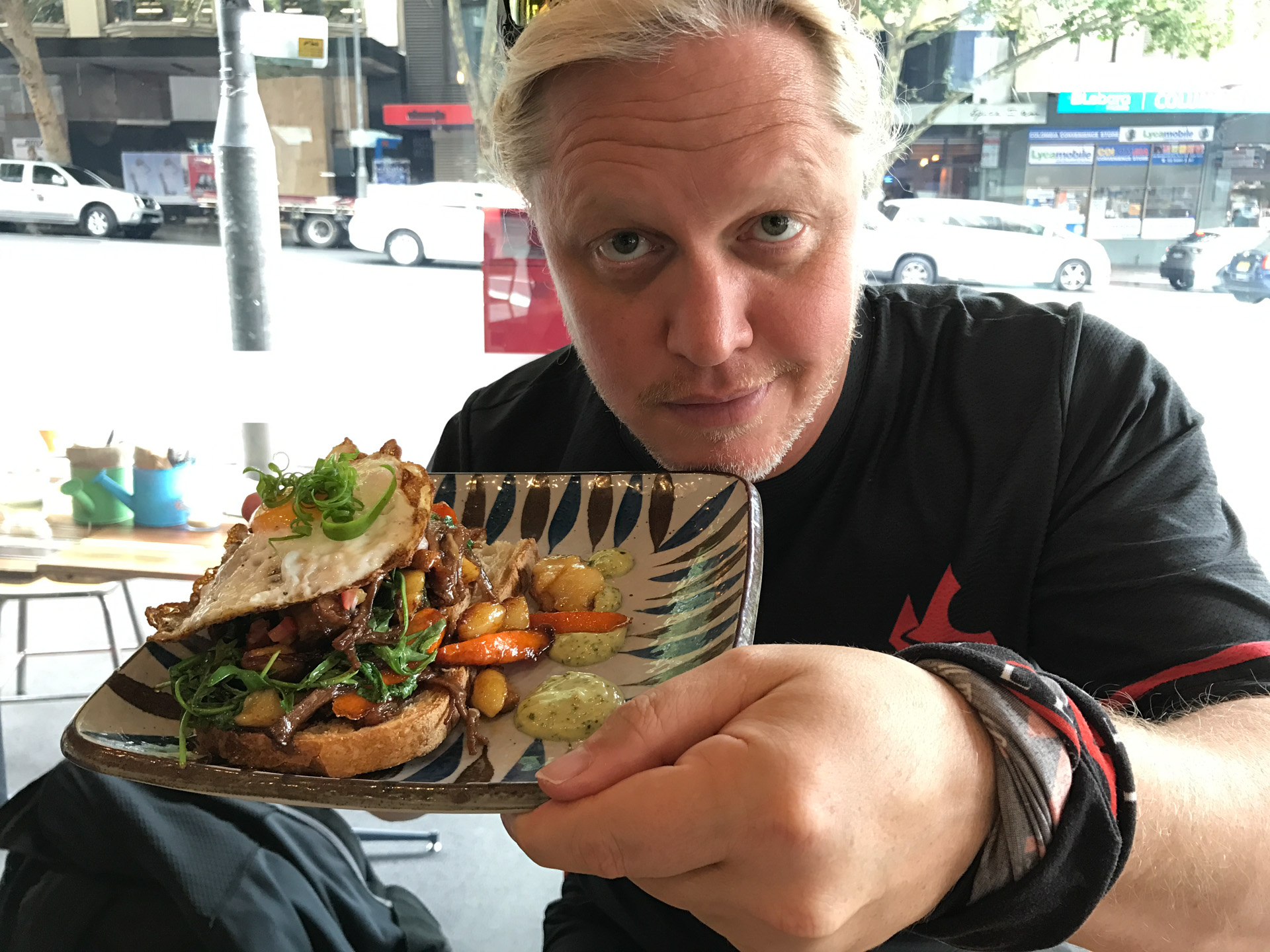 Double Apex the Southern Loop
You ask any MotoGP racer what their favorite course is and over half of them will say "Phillip Island." Why? As much as the facilities, town and welcoming Aussie fans are a plus, it really comes down to the track itself. The pavement is like riding on sticky sandpaper. There's only one blind turn and that's the slowest section of the track. Above all there's more than one fast way around the track making it a battle ground track where it's fun to play with your buddies/rivals. Conditioning wise the track will take it out of you with it's sustained G-Forces on high speed left handers. If you think Siberia Curve will give you a break from the left G-Forces think again, it's banked and can be taken at much higher speed at the apex than you'd initially think. The sweeping approach to the straight means you are hard on the gas long before you straighten out. Beware, the lovely ocean view as you're hitting your top speed can be a bit distracting and pull you off line. With multiple lines, clear views and confidence inspiring pavement speeds quickly pick up. Riders there for the first time get up to speed fast so their second day is all refinement and fun. The fast track, the sea air, friendly Aussies and the best circuit gift shop we've ever seen makes this our favorite course with Mugello a close second.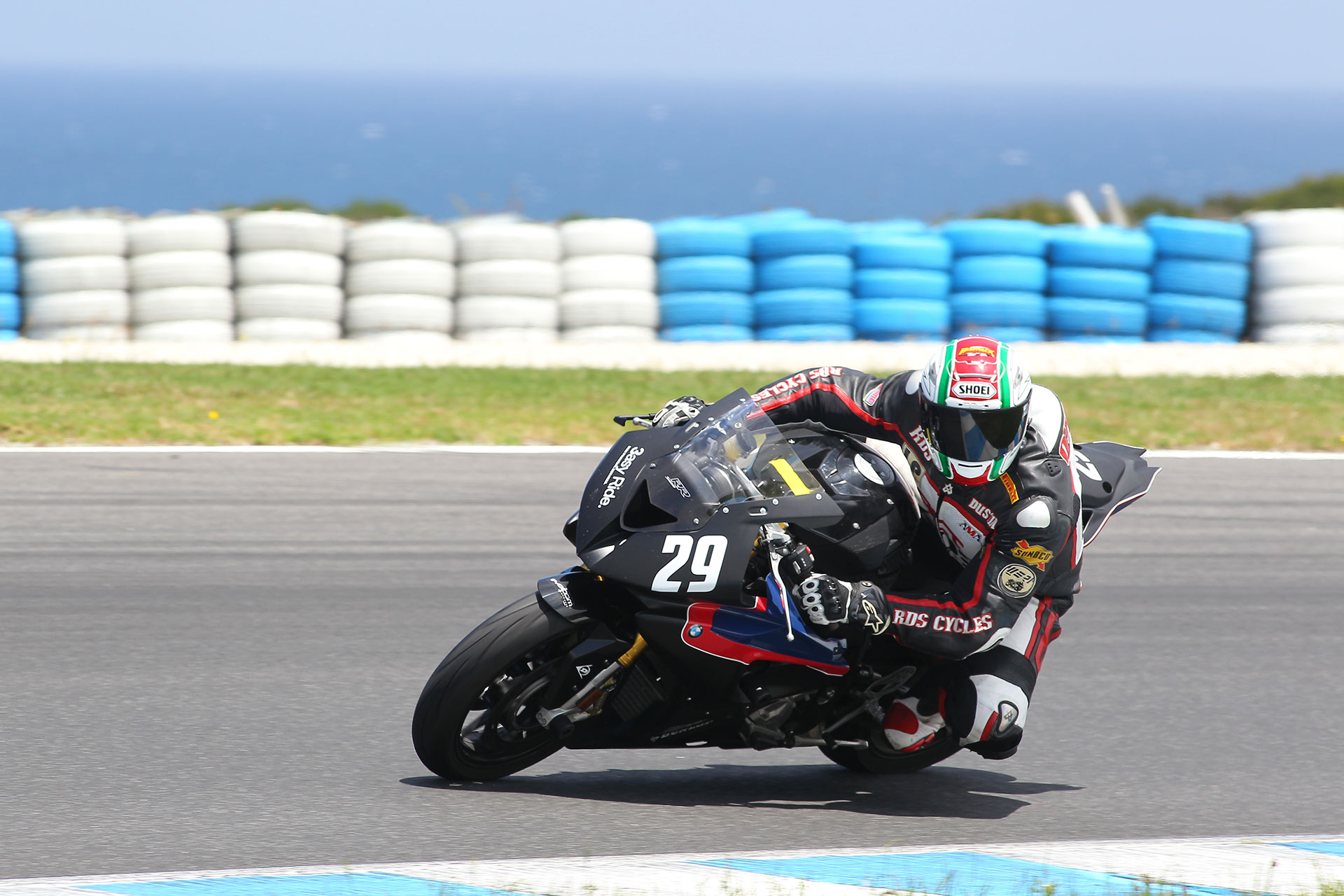 Resort town with a Side of Petrol
Phillip Island's main town of Cowes is a small resort spot for city dwellers in Melbourne. While the track and the local fairy penguins bring in tourist dollars, the desire for the stream of locals on a weekend holiday keep quality high hoping for that repeat business. There's more than a few motorcycle racing fanatics that double as track workers who live here. Plus this town has the best MotoGP fan shop we've seen anywhere in the world. For a motorcycle racing fan this spot could be the best spot in the world to have a vacation home. There's a reason we spend three nights in this great little town.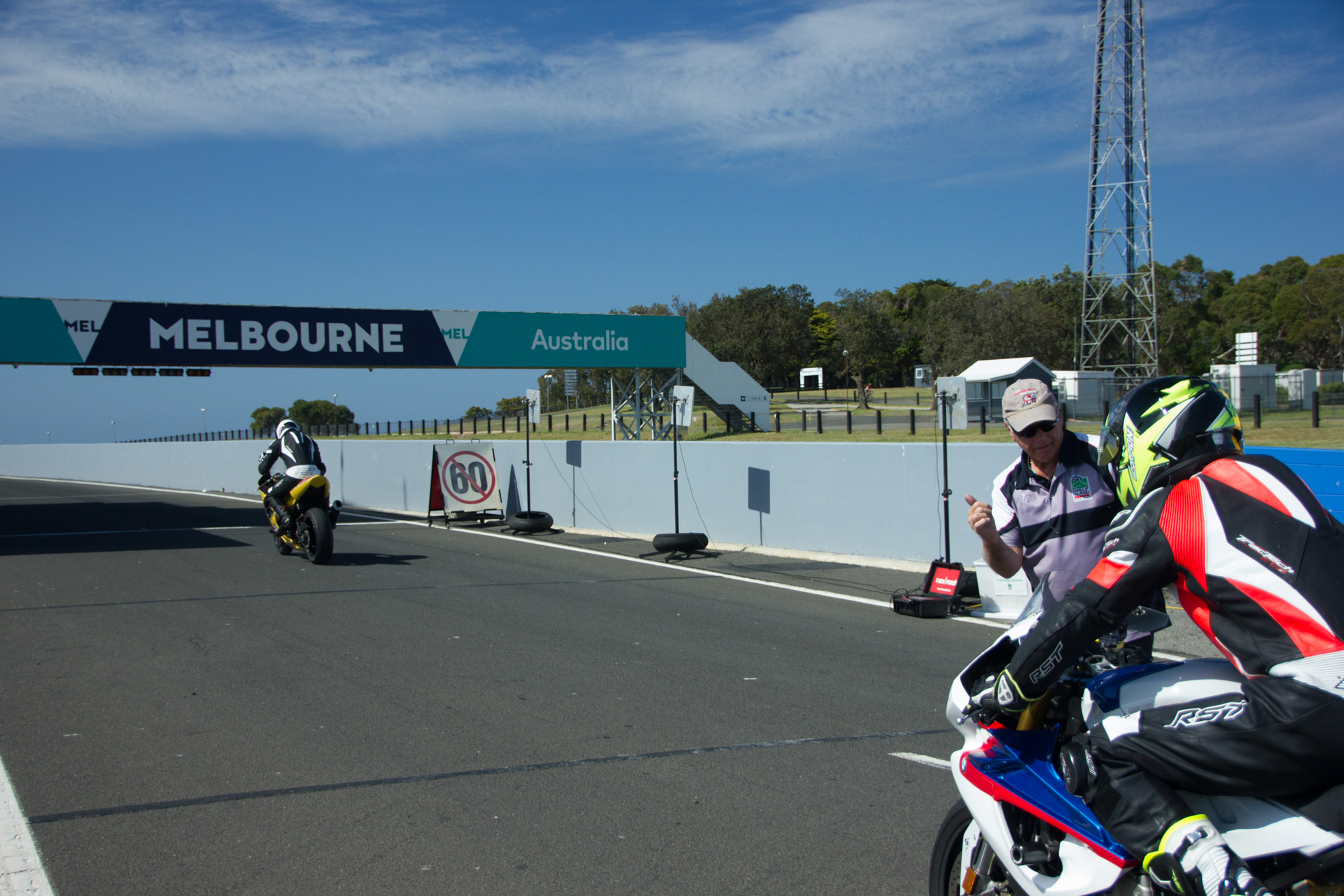 Good on ya Australia
Of all our tours, Australia consistently runs the smoothest and that's largely due to the Australian attitude. The wide open country means that services can be sparse but those that do exist do the job right. From food, to race tracks, to absurdly cute animals, even cheap travel souvenirs, the Aussies deliver. So "Cheers Mate", we'll see you again this December with a fresh batch of wild eyed track riders.